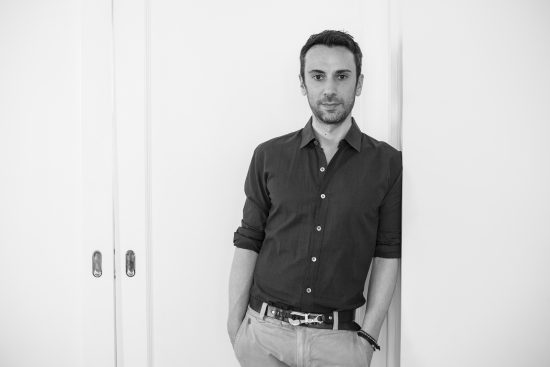 Dear friends, it makes me particularly proud to host on my blog an artist born in Battipaglia, my hometown, who has been currently leaving in New York city for the last 18 years, heading to a glorious artistic career.
He studied at FIT of New York, where he became a teacher afterwards and it was exactly during that moment, that chance came to meet some relevant, hardworking people from Vogue and the whole magic was triggered!
Marco possess an unrivaled talent, his artistic craftsmanship consists of a uniquely tailored operation of cutting, overlapping, drawing and painting several kinds of paper and plaster them over pictures and paintings portraying some of the most famous faces on the planet.
Such a talent did not go unnoticed for long, Marco was engaged by Chanel to create a series of high end limited edition perfumes from the "Les Exclusifs" collection.  At first, he made sketches with watercolor and ink, proceeding then accordingly with the paper cut most appropriate for the storytelling moment. A celebration of uniqueness, artisan and precision which  surely did not fail to meet the expectation of Chanel and of their message. 
Cooperations as such, have brunched out also with Vogue Italia, TV programs and several celebs of the american stardom who found his ability utterly pleasant and innovative, a name for all is Will Smith, accolades of the Perrotta papercutting elitarian club!
Lascia un commento
commenti