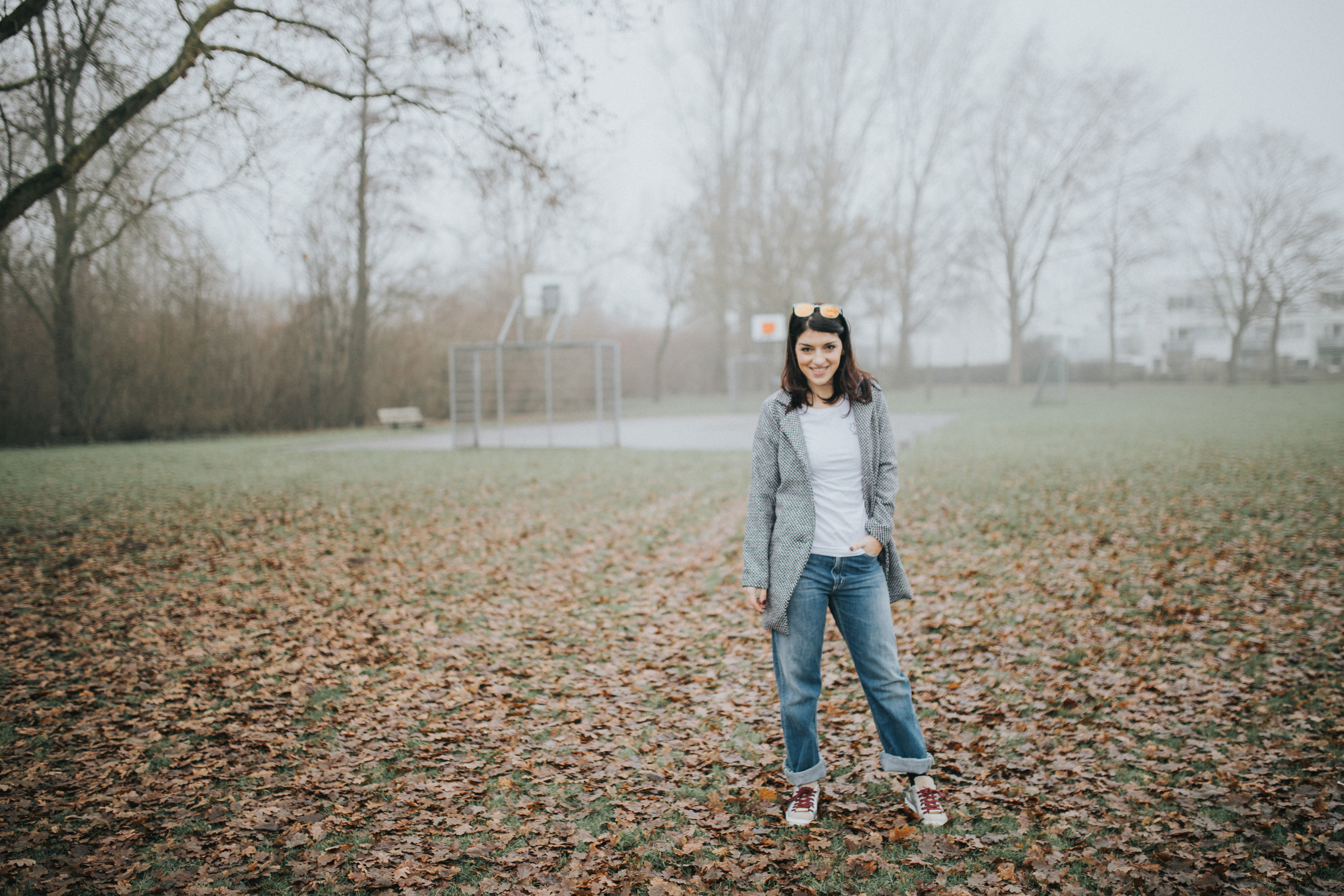 I'm sure that everyone has a favourite tee. The beloved one that you can't do without, the must have tee, the nice one that you can easily combine with everything! Of course I got as well and is my T-Robot tee.
T-robot is the new brand designed and made in Italy.Is not a just plain tee because the label is embroidery on it.
The logo and the motto of the brand  is so cool, as you can see  there is a little bright red heart  which means  the
robot reactor, its core, the engine that turns it on and makes it live, an human metaphor of today.
But it is also a symbol from various facets, potentially interchangeable, to confer to the a new meaning, an exclusivity that remains, however linked to the brand identifiable by a simple and captivating logo.
Even the packaging is so nice: an aluminum box include the tee and it became a perfect gift  for very special people.
You can choose your T-Robot in black or white here.
Share your lovely robot tagging the brand on ig >)
Ciao Ragazze, sono sicuro che tutti hanno l una t-shirt del cuore.Quella amata a cui non si puo' rinunciare, quella che usi e riusi e ti piace sempre di piu', quella che si abbina con stile e perfezione praticamente a tutto!E ovviamente anche io ne ho una, non una qualsiasi ma una t-shirt T-Robot.
T-robot è il nuovo marchio progettato e realizzato in Italia e fatto col cuore, nel vero senso della parola.
Il logo e il motto del marchio sono fantastici, come si  vede il robot ha un piccolo cuoricino che rappresenta  il  reattore robotico, il suo cuore , il motore che lo accende e lo fa vivere, una metafora umana dei nostri tempi.
Anche la confezione è davvero  bella: una scatola di alluminio include la maglietta ed  in un attimo si trasforma anche inun regalo perfetto per persone  le persone che amiamo.
Le T-Robot sono disponibili in bianco e nero sul sito ufficiale.
I worn:
Tee T-Robot
Jeans Dondup
Jacket Lightinthebox
Shoes Amabrand
Lascia un commento
commenti