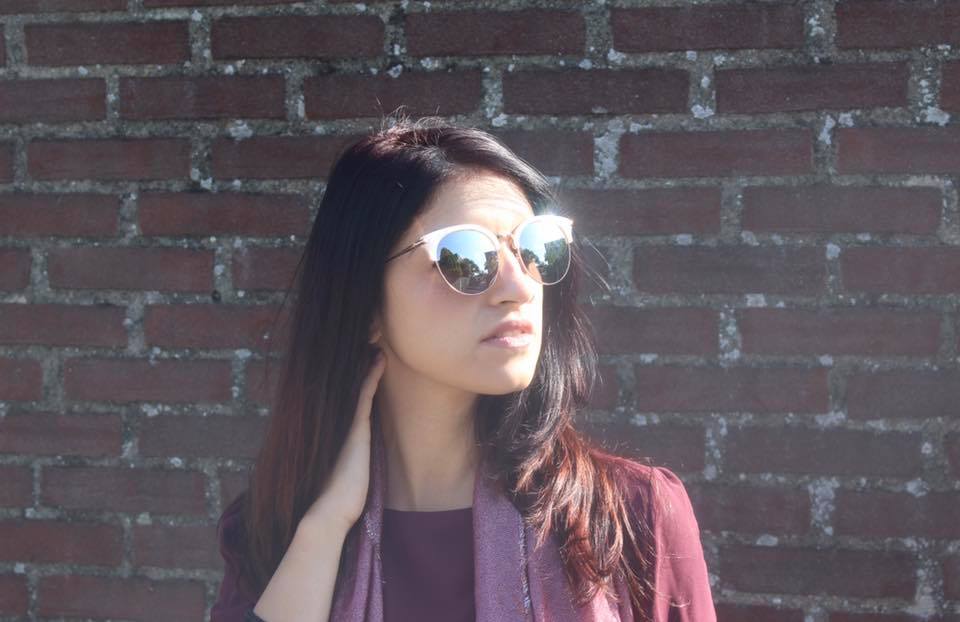 In today's world, a book is always judged by its cover, so looking elegant, up-to-date and fresh is everything each woman strives for. Every woman wants to feel attractive and as men are inclined to love visually, a stylish outfit like here InkProfy is a good way to draw their attention.
Here are some tips for you to follow if you want to possess a woman's magnetism and things to avoid in your outfit if you don't want to scare men off.
Things That Men Don't Like In Women's Outfits
Many women wear trendy clothes, a vivid makeup, do cosmetic procedures, but still, men don't turn heads when they see them. What is the reason for it? The answer is simple: men don't always like what women find attractive and vice versa. There are some things which you should refuse to wear if you want to attract men and look pretty.
Baggy Clothes
Clothes, which hide the figure, don't attract men. Different tunics, smocks, and other long garments, which hide the curves, should be avoided. Also, androgynous trousers, which don't emphasize the femininity, are a taboo.
Abundance Of Trends In One Look
If the woman tries too hard to get a fashionable look, then it scares men. If your outfit is "too much", try to alter it. Leave only those pieces, which fit your shape, complexion, and fashion and get rid of unnecessary things even if they are chic in this season. A woman looks elegant when she exudes self-confidence and highlights her beauty via appropriate clothes. You should dress up for yourself. Pick the outfits, which reflect your personality, and your sense of style. Combine your favorite fitting clothes with new trends to achieve an offbeat combination.
Sexual Aggression
Some women ooze sensuality, whereas others are armored with excessive sexuality. Ragged stockings, a deep neckline, mini skirts, short, transparent tops, and too bright makeup do not attract men. They may regard such women sexually attractive, but they won't have serious intentions towards them. Many men believe that a woman should expose certain body parts in a more intimate setting.
Inappropriate Shoes
Many men wonder why women should wear high heels if they feel uncomfortable in them. Especially if they are limping. They say that it's better to wear flats and to look more self-confident in them rather than to look ridiculous wearing high heels. Besides, androgynous flip flops and Gladiator sandals are not admired by men.
What To Wear To Attract Men
Anna Karimo, a dating expert, states that most of the men want to see a trendy woman next to them. They don't dress up and don't wear many accessories, that is why a stylish woman near should replenish this gap. There are no universal rules, which work 100 percent and help to win the man's heart. But there are certain pieces of clothes, wearing which you'll look more elegant, sophisticated and stylish.
Bold Accessories
Accessories are what makes the look complete, so always be selective. There are things, which popularity fades in a few months. Sometimes trends may be misguiding and short-lived, so you should choose those things, which will be good just for you. Stop being a mindless trend-chaser.
Go for high-quality pieces, which make the look unique. They shouldn't be expensive, but in the meantime, poorly made accessories make the whole outfit look cheap. A statement necklace, awesome earrings, and bracelets are what you need to finish the look.
A Splash Of Red
Psychologists say that a red color awakens sexuality and attracts men. A woman, who is wearing something red, will turn heads. Note that you shouldn't wear red clothes from head to toe. Just add vivid accents. It may be a red hat, a red belt, a red bag, a red top, pants, a dress, a jacket or a red pencil skirt. Red is perfectly matched with both dark and light hues.
Edgy Leather Jackets
Leather jackets make any sweet look bolder. If you wear a sleek, leather jacket, it will make the look much more interesting. On top of that, it flatters your shape, which is great if you want to attract men.
Monochromatic Outfits
All men are by nature hunters and defenders and they are acutely responsive to certain colors. If you are wearing a knee length or ankle length dresses, you'll achieve an innocent look. A pure, white color draws men's attention and a woman, wearing white, looks fresh. Besides, a white skirt makes the look flirty and sensual.
On top of that, all black outfits always look sexy. They not only make you visually leaner but beautifully fit the figure. Skinny jeans, silk tops, fitting blouses, skirts will make you look sexy.
Mini Skirts & Short Rompers
Bare, long and lean legs drive men crazy. If you wear a mini skirt, it exposes your curvy hips, which looks sexy. But make sure that your outfit doesn't look vulgar. For this, show only one part of your body: if you expose legs, then cover your breast and shoulders.
Besides, men love the effect of looking attractive without much effort. That is why short rompers are admired by them. They are plain, yet fashionable and comfortable.
Exposed Shoulders
Feminine shoulders are something men can't stand indifferent to. You may be feminine and sensual just wearing one-shoulder blouses, tops without shoulders, strapless frocks. They are a win-win option for those, who want to look sexy, but not vulgar.
High Heels
Many men say that high heels are the sexiest item in a woman's wardrobe. When you wear high heels, you look slimmer and taller, your shapes become more rounded and your legs seem to be endless. Also, they create a flattering wiggle to a woman's walk.
They may be combined with any clothes and wearing them you'll easily capture men's attention.
Boyfriend's Clothes
Nothing brings out woman's sexuality better than boyfriend's clothes. The combination of boyfriend jeans, combined with pumps, a lace top, and a shirt, which opens one shoulder, is perfect for women. To find your own look, you may search for cute flannel shirt ideas and incorporate them into this outfit.
Fitting Dresses
A dress, which is body-hugging, always helps you to make a statement. Researches show that men prefer an hourglass-like figure and a bodycon dress helps you to achieve it. Your curves are emphasized and it looks great. Any man will turn his head when sees a woman in this dress!
A Pheromone Perfume
Your scent is an indispensable part of your look along with your accessories and shoes. The survey, conducted by the staff of Chicago's Smell and Taste Treatment and Research Foundation, shows that 81 percent of men think that a woman's fragrance could boost her overall attractiveness.
Pheromones are produced by the body and they act as aphrodisiacs and they enhance the attraction. Scientists claim that most men associate the scents of cinnamon and vanilla with love, so it's better to choose perfumes, which incorporate these scents.
Needless to say, that perfumes may be divided into seasonal perfumes: there are those, which are best revealed in the cold weather, while others sound best in the heat. Also, there can be day and evening perfumes. Often, evening perfumes are more intense, they are designed to complement the perfect evening look.
Thus, in 99 percent of cases, men pay attention to what the woman is wearing and a stylish outfit attracts them. However, always keep in mind that a true sexuality, which turns men's heads, includes self-confidence, a good sense of style and a gorgeous smile!