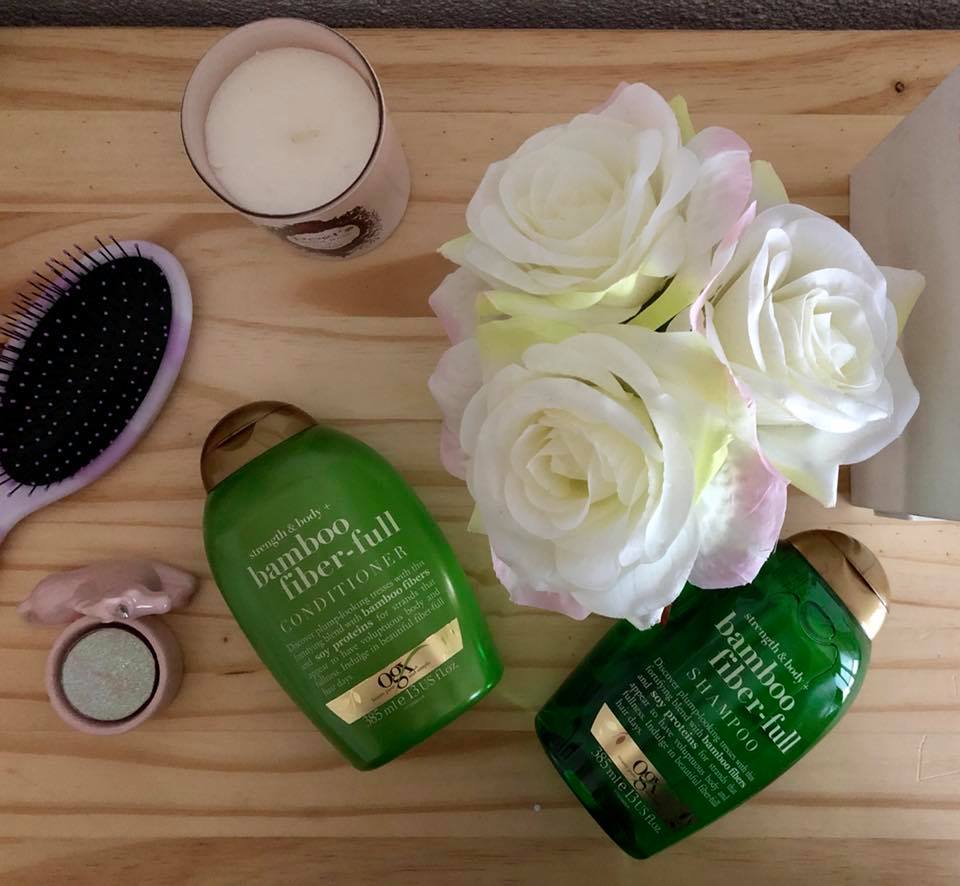 Everytime I've to try new beauty products I'm always super happy!Today I want to introduce you the new OGX Strength & Body + Bamboo Fiber-Full Collection.
I was so lucky to try on the Bamboo Fiber-Full Shampoo and the Bamboo Fiber-Full Conditioner, and from the first use I fell in love!
Despite to the usuals shampoos and conditioner,  this collection helps to provide thick, full, voluptuous hair and is the first brand to include the fiber from the actual bambooplant, as opposed to the extract, to help create friction between hair strands, creating the appearance of fuller, thicker hair.
The packaging is also very nice, a  lovely green transparent plastic packaging include the products . The bottle has a flip-top cap which shuts tight. The transparent bottle helps you to keep a tab of how much product is remaining.
This collection also helps to increase elasticity and prevent hair breakage, while fortifying strands.
Like all OGX products, the collection blends exotic ingredients, like fresh greens and spice, for an intoxicating
rainforest scent with each use, as you can see 🙂
Lascia un commento
commenti