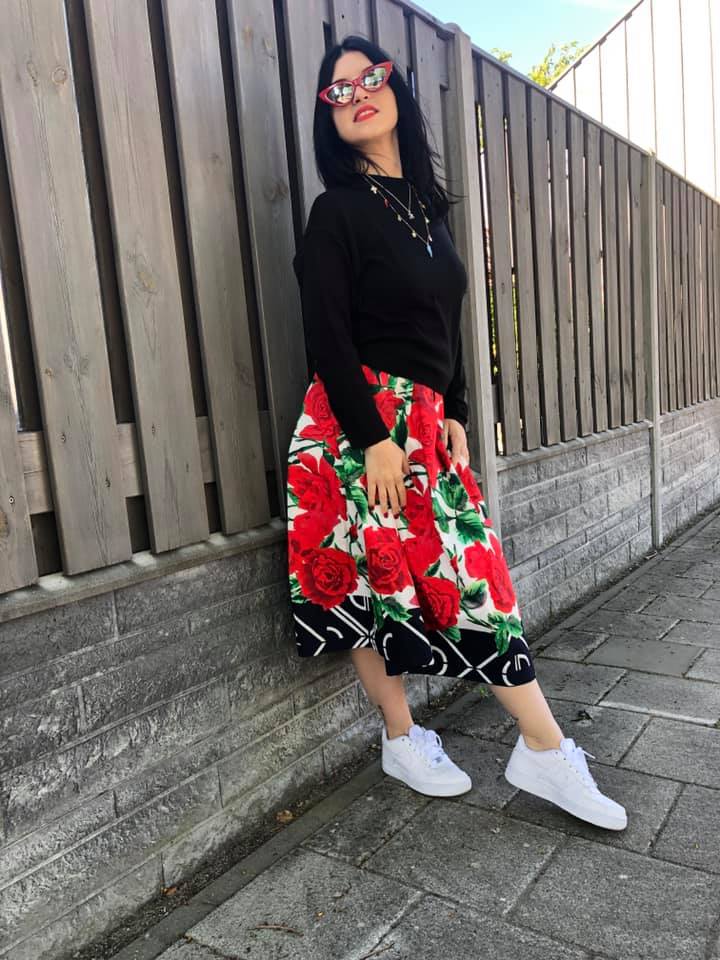 Floral skirt are a must have in summer time.Every girl should have at least one. If you are wondering about why I say this, then you can read below 'cause I'll give you three good reasons why you need to have one in your closet!
1)Fun and girly
It's known that midi floral skirts are fun because they can easily be combined with sneakers but they are still very feminine. In fact the midi skirt, is elegant even in a comfortable or sporty look.
2)Perfect Shape
Midi  skirts guarantee  to be cinched in at the waist, no matter what kind of top you pair with them,in this way a perfect shape is obtained and a graceful and slender silhouette.
3)Free to create your style 
This  item really allows you to create lots of looks. Do you like to be comfortable? Match them with  sneakers! If you want a sophisticated and chic look, combine them with the slingbacks!
I chose this skirt by Gant with red roses, which I find wonderful, and I worn it with sneakers and a plain black sweater.
What do you think? Let me know as always!