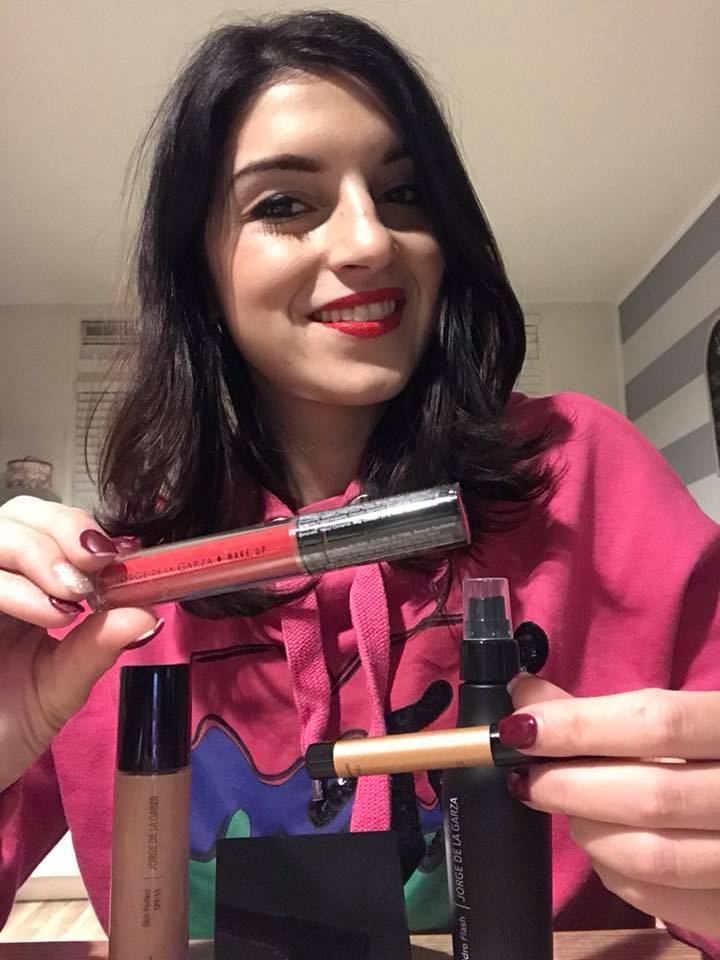 Many people believe that foundation is not important but actually find the right one is essential for a successful make-up.
The foundation  gives to our skin a even color and it is also important to save our skin to atmospheric agents.
But how to choose the right foundation? First of all you have to choose the right color according to your skin tone.
Generally you always choose tone-on-tone or a tone half lighter  of our skin.
For the texture it is a personal choice: there are those who love fluid foundation and those who are compact or creamy. Today all textures give a natural covering effect, however, apart from choosing the most comfortable for us, it is important to make the choice based on the type of skin and then choose a moisturizer for dry skin, opaque for oily skin etc … Let's see what are the types of foundation suitable for every skin.
I fell in love with Jorge De La Garza  new Skin Perfect founder. This foundation has an incredible and impeccable coverage, completely eliminating the discoloration and imperfections of the skin. It slides effortlessly all over the face, wrapping is in a thin layer that extends seamlessly like a second skin gives a matte and sophisticated finish that gives off a natural shine thanks to the incorporation of a pearl of art that creates a Soft Focus effect to get a perfect skin.
The whole make up has been done with the products available on the official website.