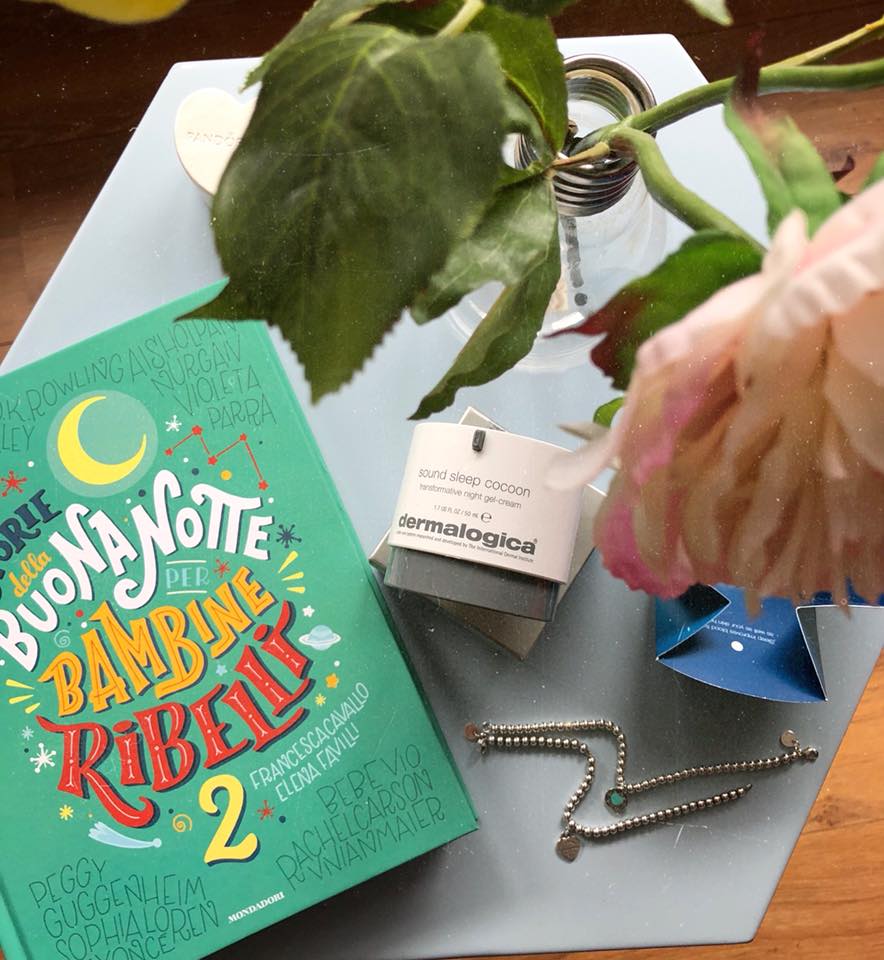 My Easter's week has begun in a very special way. One week ago I started to use every evening before sleep the new Sound Sleep Cocoon and I can already see the amazing results on my skin.
The most of the people I met thinks that sleep is increasingly seen as a lost time, but I don't agree there are so many advantages in sleeping! When we sleep, our brain processes information and accelerates cellular recovery. In fact, some parts of our brain are the most active at night. Our body produces the substance of melatonin overnight during the night. This substance is known for its antioxidant properties. It also reduces the amount of stress hormones such as cortisol while we sleep, which makes the skin easier to recover and protects from harmful external influences. Even sleep causes our body to produce more collagen, which reduces fine lines and ensures that more growth hormone is produced.
Sound Sleep Cocoon is formulated to do its work at night. The product interacts with the circadian rhythm of the skin. The circadian rhythm is a fixed rhythm of biological activity, during the day and night. It is based on the natural way in which our body responds to light and darkness. In the development of Sound Sleep Cocoon, experts from Dermalogica and IDI have thoroughly studied which ingredients and formulas offer optimal skin recovery at night. This gel-cream with active ingredients works together with the biological rhythm of the skin. The formula lights up, promotes a good night's sleep and provides a radiant skin the next morning.
This night gel cream optimizes the night recovery of the skin thanks to active ingredients that work in synergy with the biological rhythm of the skin. The formula hydrates, illuminates and provides a luminous skin.
Using is very simple, just apply to cleansed face and neck as the last step in the care routine. Let the night ice cream work well. For optimal nighttime hydration, Sound Sleep Cocoon can be applied to another Dermalogica moisturizer.
The Sound Sleep Cocoon is available here.