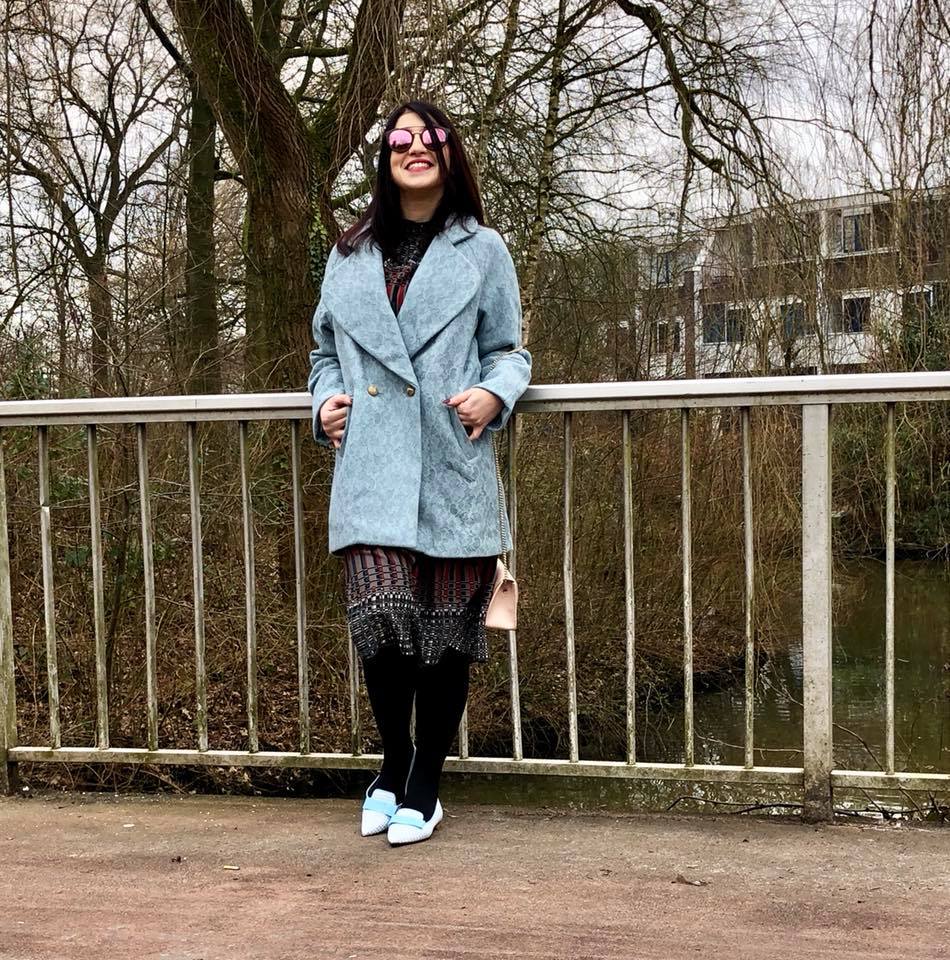 In the winter season we usually wear dark colors, like "the king black", which, in our opinion, is a perfect match  with the gray sky .
To be honest even in winter it is so nice to change idea and wear colors that may seem more for summer, like light blue.
Personally this is a color that I love to wear in winter and here are three good reasons to wear it even in winter.
First of all the light blue reminds us of the blue of the clear and cloudless summer sky. A sky that give us serenity and relax.
As everyone know blue is closely associated with harmony and peace. It is a color that evokes trust, honesty, loyalty and confidence. It reduces stress and creates a sense of relaxation, tranquility and calm.
So the first good reason is to wear it is because wearing it we can feel the "positive and relaxed mood".
Another good reason to choose the light blue is because you can really mix and match with so many colors!
If you want to get a baby look than you can combine with the pink, but if you want to get an office look-for example- you can just combine with dar tone like the brown.
The last but not the least reason is that the light blue is the color of the denim, and I don't know any girl who doesn't love the denim!
Following the trend here it is my light blue look found on Miss Patina.An UK based brand that combines its love for vintage and contemporary fashion, whilst creating a unique and interesting style for the modern vintage enthusiasts.
Miss Patina's design concept is to create individual clothing with elements of vintage glamour, whilst focusing on intricate details, such as lace or mesh overlays, brocade and embroidery.
I worn:
Total look Dress and Coat Miss Patina
Shoes Prosperine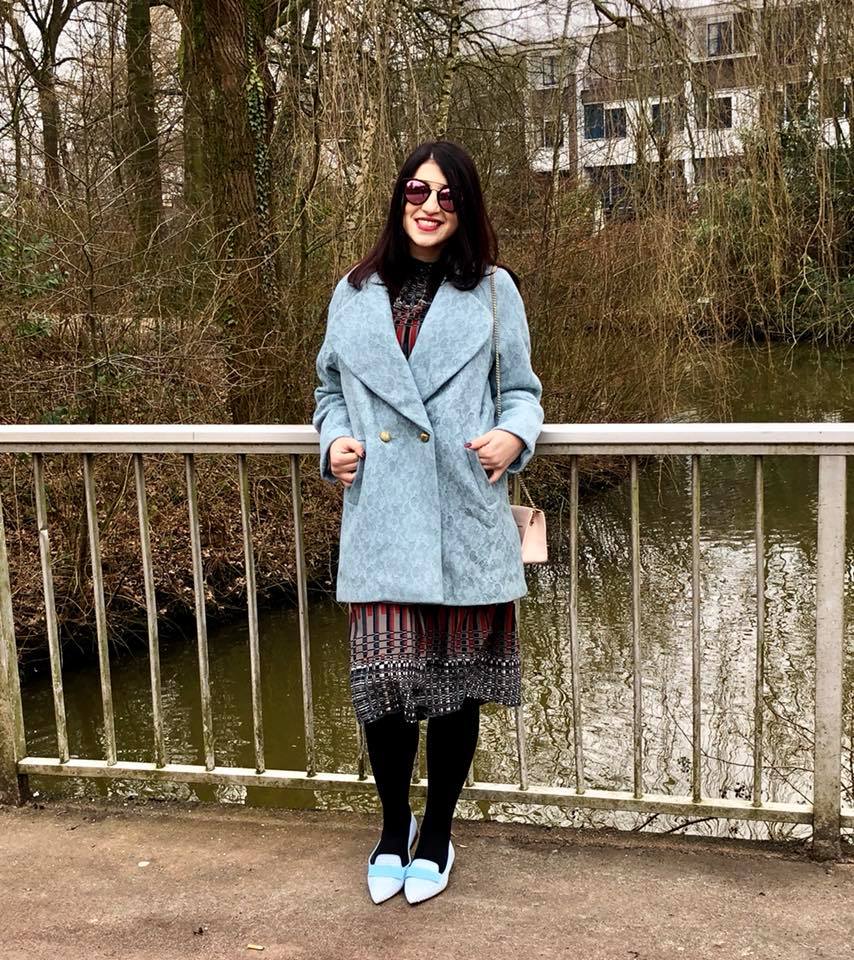 Lascia un commento
commenti