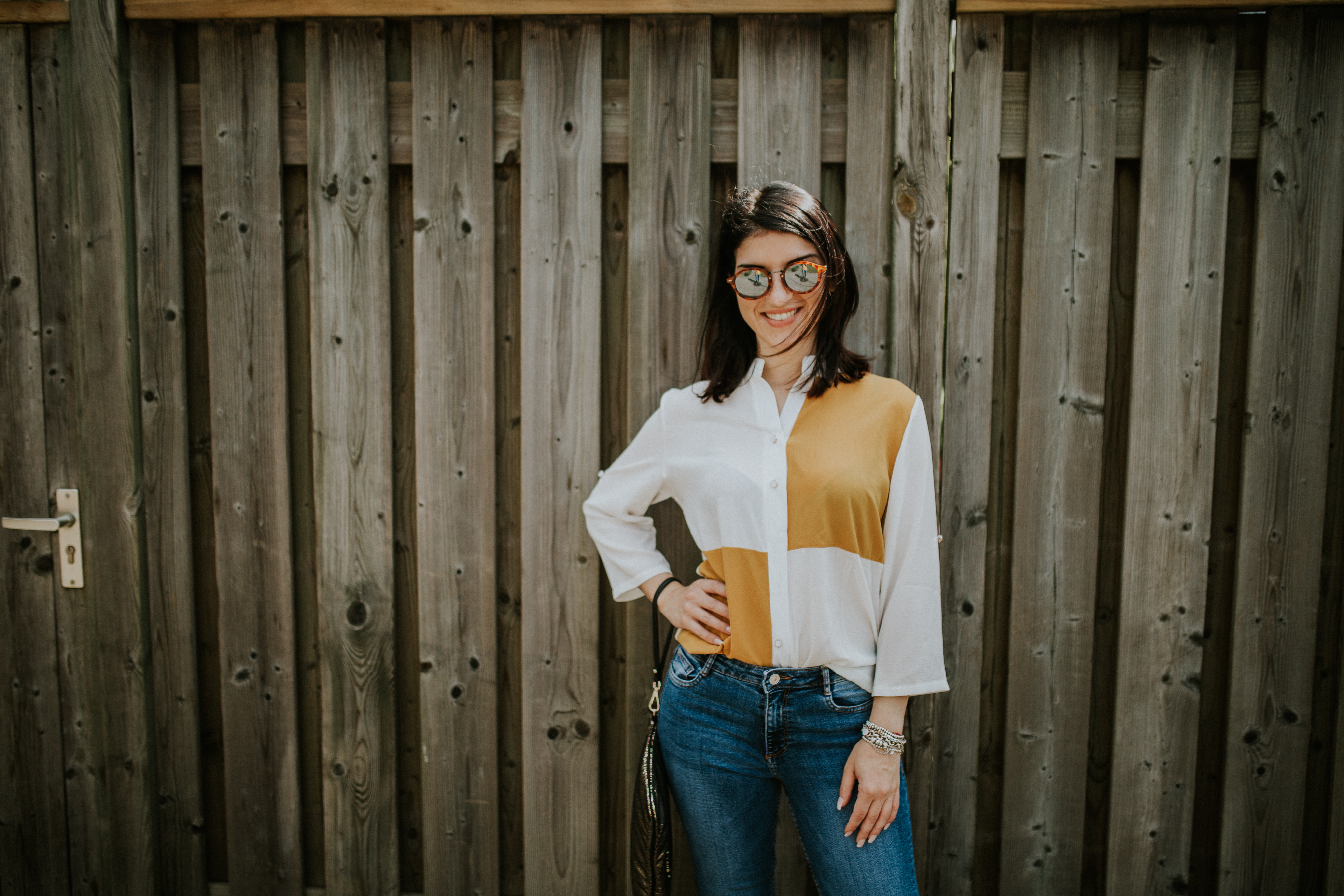 Sober, sophisticated, it's the ideal distillation of the grown-up mood at the heart of this season's style.
I'm talking about the blouse and I honestly think we all need have a blouse in our wardrobe.
Fashion retail offers a huge choice right now, but the one you really need to be on top si the geometric print one.
In cotton, silk or linen, this  blouse fits every occasion, every season and every bodyshape, is just always perfect and femmine!
The street style of it girl and socialite is full of styling ideas to wear the blouse this summer. Above all the white one with colored details continues to be the most versatile among the blouses. It is combined with sheath skirts and many models of jeans, but not only.
Depending on how you wear it, the same blouse can give you a very different allure. You could indeed, roll up your sleeves or let them long, button your collar to the top of open it to reaveal your neckline, use it to accessorize your sweater or make it the star or your outfit.
I decided to wear my geometric blouse with a skinny jeans and heels, a perfect happy hour's look that will be in my holidays's suitcase!
If you don't have one yet you can just click here to get yours.
I worn
Shein blouse
Violavinca sandals
Jeans and Pochette Liu Jo
Sunnies Mr Boho
Ph Arianna Fotografie