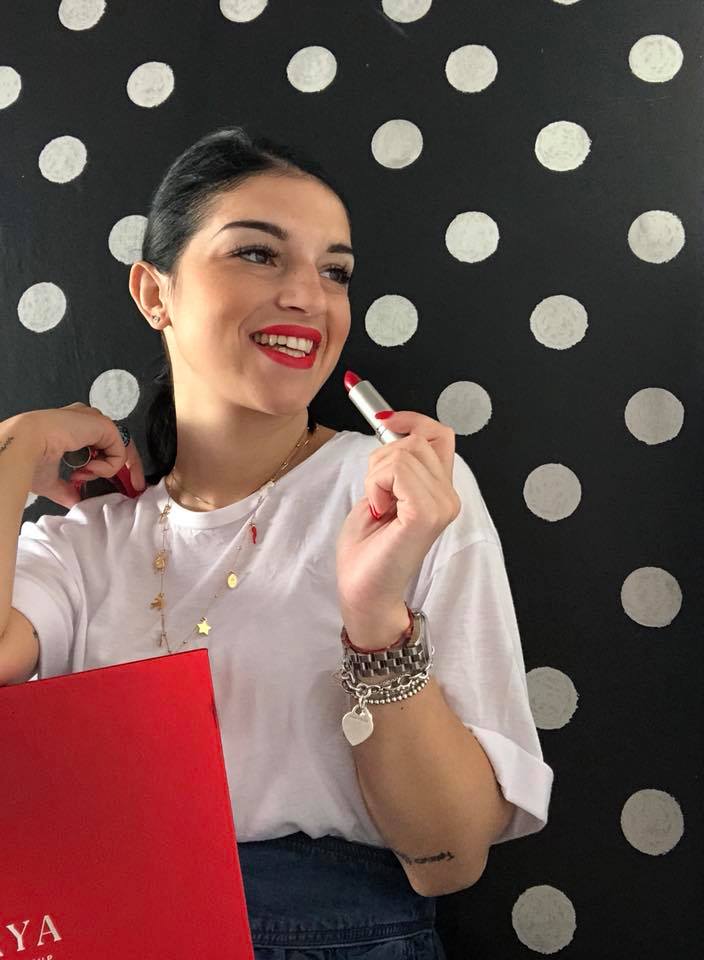 As you already seen on my Ig few days ago I got this amazing limited edition box from Sarya Couture Makeup.
This brand  was founded on the ideology of purity and transparency. Each product is uniquely developed to nurture the skin and enhance the natural beauty of the modern, confident woman. The organic and natural cosmetics are formulated with high performing antioxidants, naturally vitamins and essential oils to give the skin maximum benefits.
My first impressions of the box are extremely positive, I loved also the packaging so cool!
The Sarya Couture makeup box  contains seven brushes , 4 eyeshadows and 4 lipsticks.
Let's start with the brushes, two base brushes and five eyeshadow brushes;the base brushes are Powder Polish  and Face Curve .  I already tried all of them and I was honestly super satisfied.
The box as I said, contains also 4  lipsticks available in four shades:
-Pure Vanity (a neutral nude)
-Lolita (a mid-toned pink)
-Lovecraft (fire red)
-Divaish (berry tone)
I tried the red one, 'cause as you know red lipstick is my obsession, I was happy about the result also because the lipstick formulas are richly pigmented yet hydrating and glossy.
The eyeshadows currently come in four shades as well:
-Vanilla (a pinky beige)
-Pastel Me (a warm pink)
-Mocha( taupe)
-Burlesque ( rich berry tone).
The eyeshadow formula is absolutely gorgeous  like as it's so buttery and smooth, allowing for nearly foolproof application that gives an airbrushed finish.  The shades are also very nice.
My review about these products is super positive, and If you like to discover more this is the official website.
Lascia un commento
commenti