It's time to show you finally the new Let's go outside blogger box that I received from RVG!
I am sure you will remember the Fashion box from which I showed you my favorite products: Aromatika's oils.
This time I want to share with you all the pieces included in this box perfect for  our outdoor days!
Let's start with my favorite one!
As you know I'm really obsessed with candle and of course, when I saw this huge Ted Sparks one I get crazy!
The scented candle of
TED SPARKS
gives to our  terrace or garden a touch of chic immediately.
The undisputed star of our garden table is certainly the tablecloth but not a simple tablecloth, but rather one that came from Tafelzeil.nl.
This website was a super cute discover for me and I was so glad to receive and try this nice tablecloths!
This website offers as outside solution the Oilcloth!With a choice of over 1001 different tarpaulins,
Tafelzeil.nl
is one of the largest suppliers of Netherlands oilcloths. Let's literally and figuratively take a tour of the city and the countryside, looking for the most beautiful tablecloths for our garden!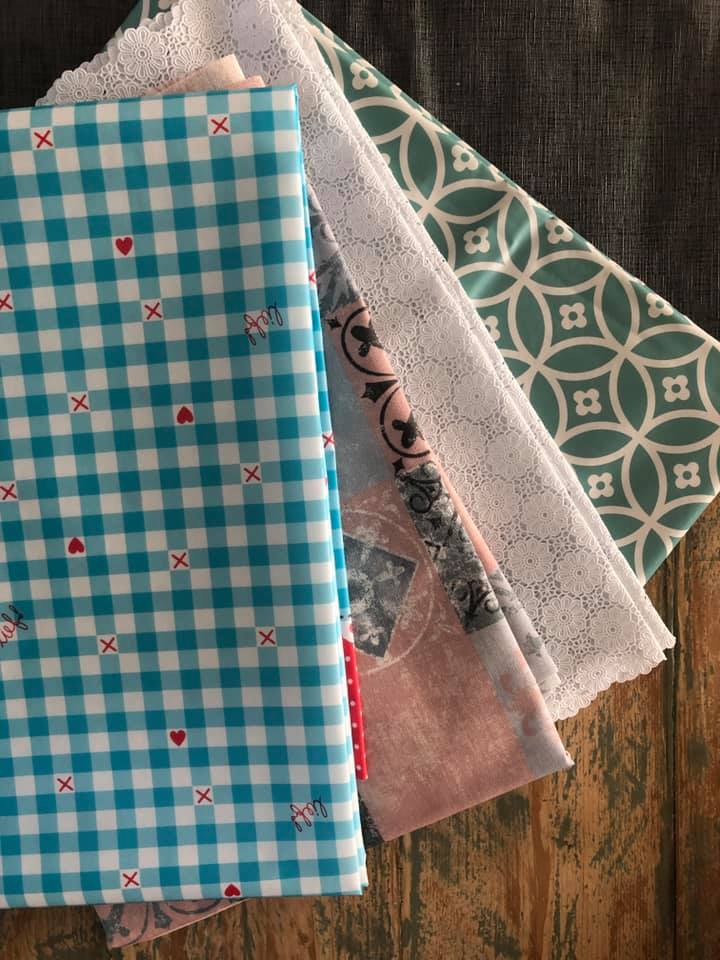 As you see I  received 5 different one  and I also have two extra discount for you to give as a gift, find out how on my
ig
!
It' s known that in the summer  is always convenient to bring along with you  a beach towel to  use in the pool, at the sea, on the grass or in the sauna. This year I will bring with me the exclusive  Hamamdoeken.
These towels are special because they are made of bamboo which  is usually softer than a 100% cotton hammam towel. Another advantage is that
hamam bamboo cloths
absorb moisture twice as fast and dry even faster than the cotton version. Hamamdoeken.com offers a wide assortment of hammam bamboo cloths in different materials. From the sturdy hammam towel with stonewash bamboo (also in XL) to the super thin and ultra-light bamboo towel (only 245 grams and yet 195×80 cm). You can use hammam towels with bamboo such as beach towel, bath towel, sauna cloth and wrap or pareo. A true lover of bamboo products? Then take a look at our bamboo robes.Get yours using the code HAMAMDOEKEN.COM20
Italians love making aperitifs and this is very well known! Thanks to
Bowls and dishes
now I can serve my friends with style!
Bowls and dishes offers a refined selection of handmade terracotta and beautiful natural woods to give a dinner, lunch or drink that little bit extra.
Bowls and dishes are made for fun, so serve the good times!
Handmade in Europe: bowls and plates offer high quality products. The ceramics is authentic, handmade and hand painted and comes from the ceramics regions of Portugal, Spain and Turkey. Olive wood is characteristic for its special design and its natural forms. And don't forget the beech and teak. The new shelves are in Pure Rose Wood and have sturdy handles in black metal. With Pure Wood maintenance products, you make sure you can continue to enjoy your wood products for a long time.
A little deserved relaxa for me and you thanks to
Sauna Oase
.
A kit consisting of slippers for the pool and a perfumed body cream for me and two tickets for you to spend a day in this wonderful wellness spa! If you want to win these two tickets you can always enter the competition on my ig! Good luck!
To round off we have the anti aging color boost lipstick from
Ariane Inden.
Anti-Aging Color Boost lipsticks contain a large amount of active ingredients. This guarantees an intense color and a long conservation life on the lips. Ariane Inden Luxury lipsticks (Matte) have a nourishing and thoughtful effect and provide long-lasting protection so that the lips remain soft and supple and do not dry out. A vitamin cocktail prevents the aging of the delicate skin of the lips.
So happy with my Let's go outside box!