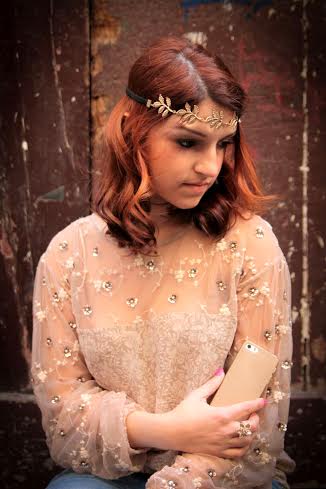 Buongiorno per tutto il giorno!!!Quanti di voi hanno visto il meraviglioso film Closer? E quanti di voi ricordano la splendida colonna sonora di Damien Rice: The blower's  daughter?…Ecco quando ho visto il post produzione di questi scatti ho pensato proprio a questa meravigliosa canzone….la figlia del vento….E' cosi' che mi sono sentita nel mio total look Fracomina: leggera e libera!
Questi abiti fanno parte della meravigliosa collezione Primavera Estate 2014! Ho approfittato subito di una bella giornata soleggiata(finalmente) e ho indossato questa blusa morbida ricamata con deliziosi fiori e questo paio di comodissimi Jeans con piccole perline sulle tasche(hanno una calzata perfetta)! Ho ravvivato il look con scarpe e borsa colorate.
La cover, la fascia per capelli e l'ear cuff invece, li hi ho scelti gold e li ho scovati su Tmart, un delizioso sito che offre una vasta gamma di prodotti dal make up agli accessori a prezzi molto convenienti!
Cosa ne pensate?buon ascolto, sotto vi ho postato la canzone e buon week-end! Bacissimi
Good morning for all day ! Many of you have seen the wonderful movie Closer ? And how many of you remember the wonderful soundtrack by Damien Rice : The Blower 's Daughter ? …  When I saw the post production of these shots I thought of this wonderful song …. the blower's daughter  …. it 's so that I felt in my total look Fracomina : light and free !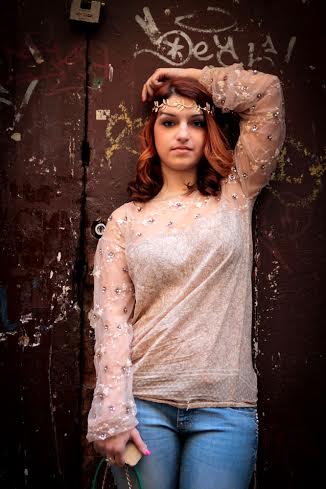 These  cloths are part of the wonderful collection Spring Summer 2014 ! I immediately took advantage of a beautiful sunny day (finally) and I wore this soft blouse with flowers and this pair of comfortable jeans with small beads on the pockets (they have a perfect fit !) I brightened up the look with colored shoes and bag .
The cover , the headband and ear cuff instead  are gold and  I've find on Tmart , a delightful site that offers a wide range of products from make up to accessories at very affordable prices !
What do you think ? Happy listening , below I have posted the song, have a nice week-end!! Kisssss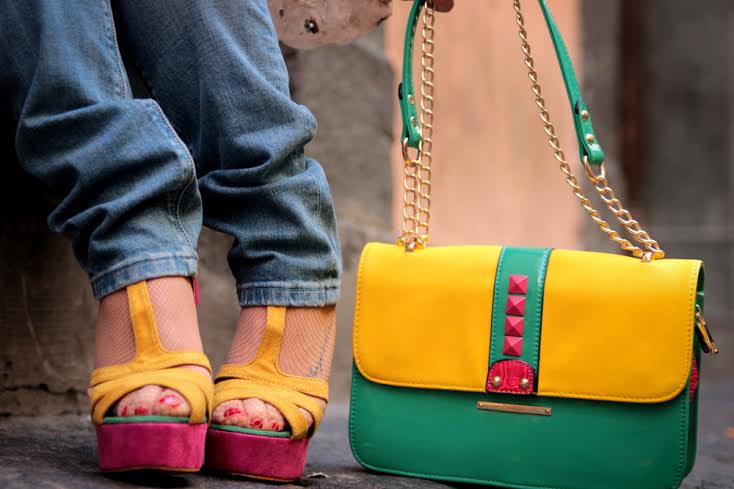 I wore Total Look and Bag FRACOMINA
Accessories T.Mart
Ph Rosa Oliviero
Lascia un commento
commenti