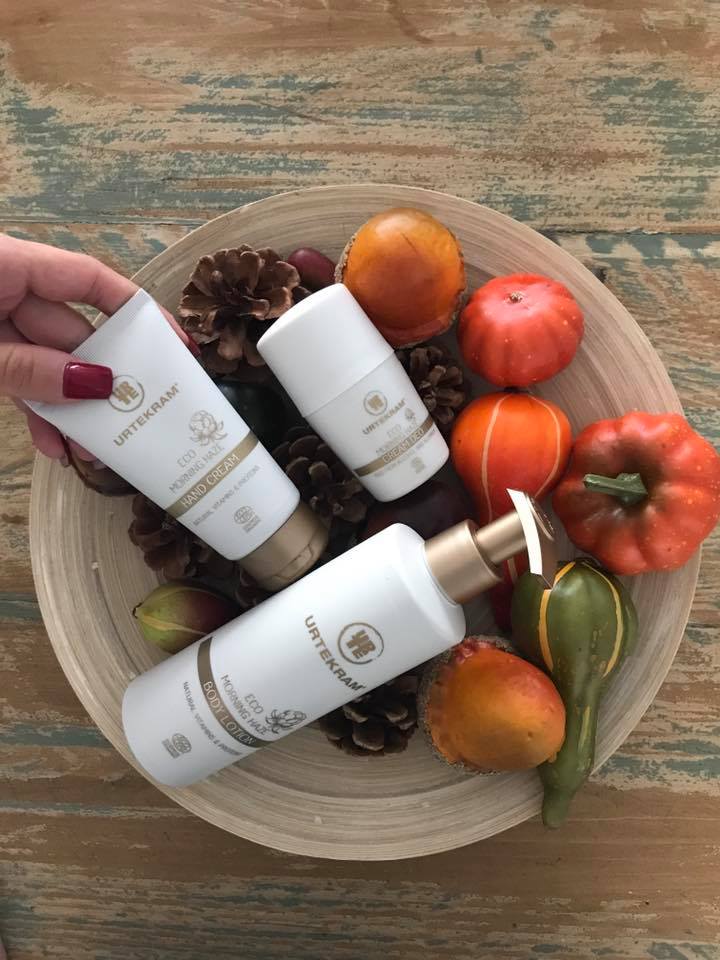 Once again I'm here to introduce you the new products by Urtekram. Since the first time I tried I was completely  in love with them.Today I will show you the ne Body Lotion, the hand cream and the new deo from the Eco Morning Haze.
The deo and the hand cream are both in a very useful pocket size, perfect to bring always with us in the bag! While the body lotion is my new bf after the shower.
This collection is made with natural vitamins and sunflower protein.
The do, thanks to  the hyaluronic acid naturally deodorize and at the same time nourish and moisturise all skin types.
The body lotion thanks to theVitamin C, E and nutrients from cloudberry, elderberry and cranberry in combination with hyaluronic acid provide all skin types with great nourishment and moisture.
And the hand cream  thanks to the natural vitamins, proteins and hyaluronic acid help protect and strengthen skin and nails.
As you know Urtekram made organic products intended primarily for people who have allergies or that are particularly sensitive.
Lascia un commento
commenti