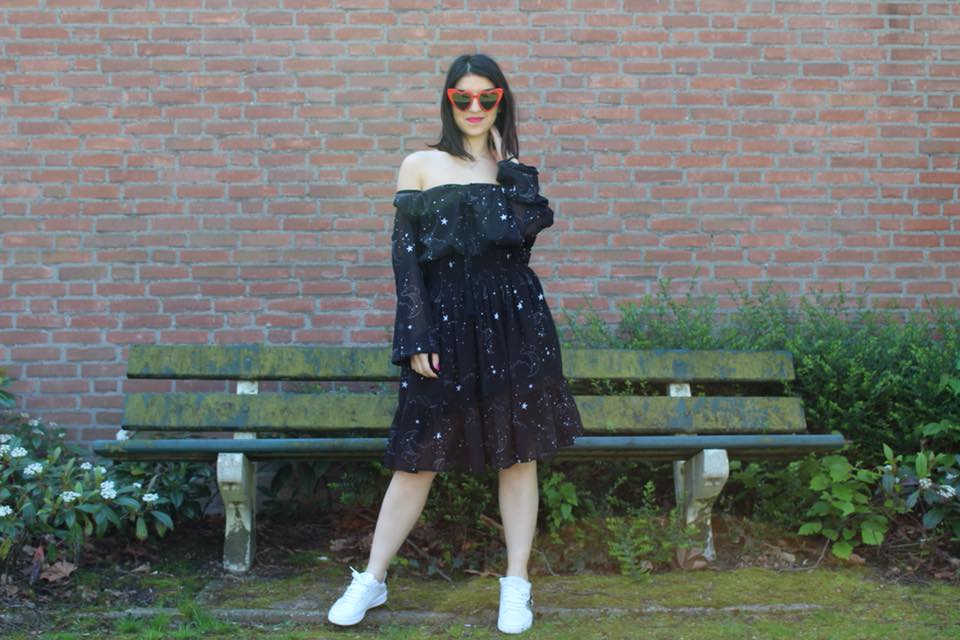 Are you disappointed  about  the usual and always the same dress we can find in the fashion retailers?
It's time to customize your dress, and now is possible to do it on Eshakti.com.
Get and unique dress is very simple, you can get in only 4 steps.
1 Pick up your favorite design
You can choose between so many kind of dresses, tops and bottoms.They really have all the kind of style, you just have to choose the right one for you.
2 Place the measurements
Is very simple to take your measurements because  the website offers a very good size and fitting guide to follow.
3 Customize your design
Want a higher hemline? A lower neckline? Different sleeves? No problem.
Is possible to designs for sizes 0-36W for just $9.95 per item.
I choose this beautiful off shoulder dress with stars print, I think is so cool, didn't you?
4 Time to wear
Our  hand-crafted dress will be a home in only  14-17 days.An then will be time to enjoy it as much as we can!
Customize your dress and got one-of-a kind piece!
I worn:
Sunnies Rosegal