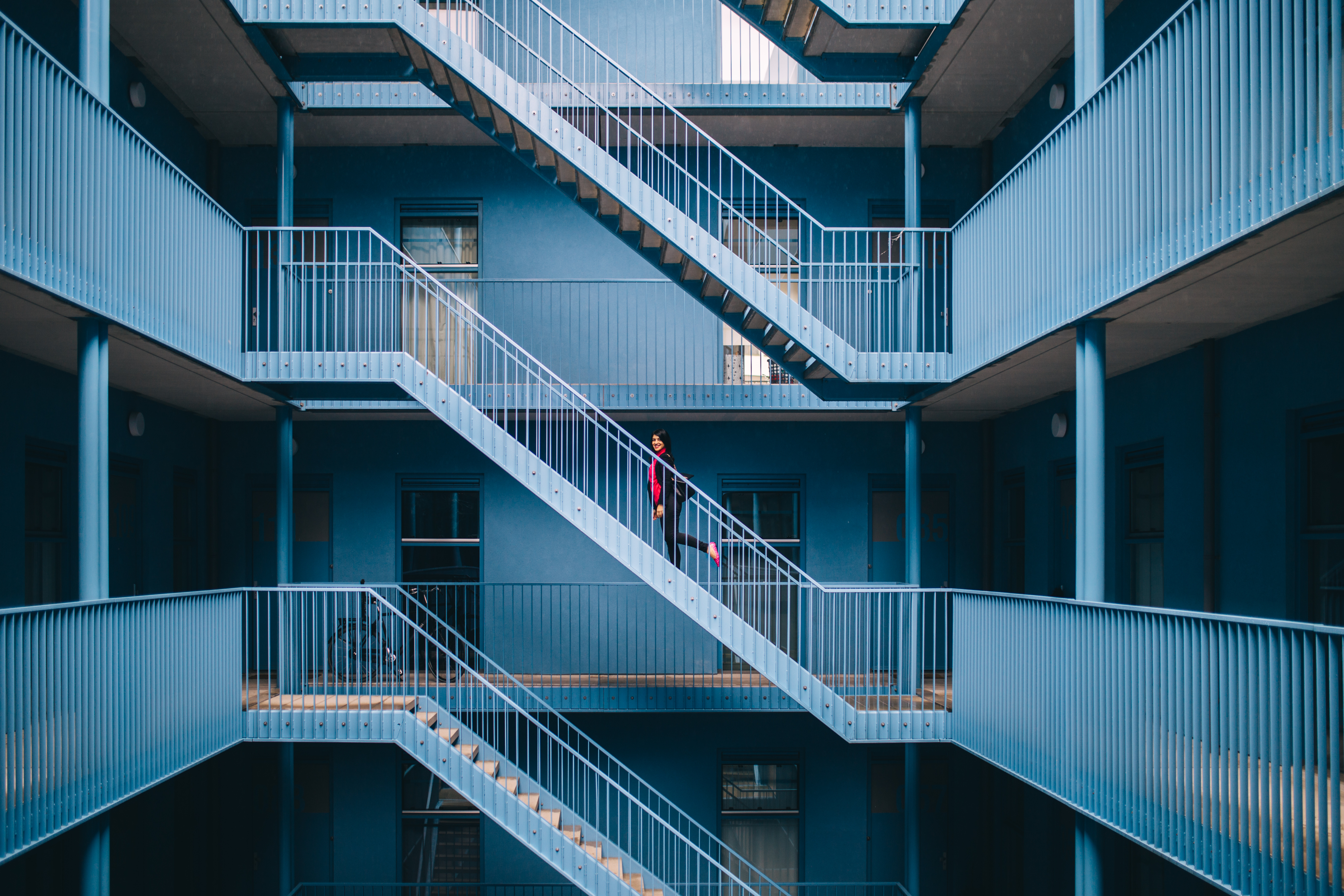 Few weeks ago on my Ig I showed one of the coolest place in Eindhoven:Strijp-s.
Strijp-S is one of the former factory areas of Philips, Holland's famous light bulbs and electronics producer. At the moment the vibrant heart of Strijp-S lies in and around the buildings along the Torenallee.
Is considered the creative and young side of Eindhoven  recently  transformed into an extraordinary urban area accommodating a unique mix of facilities for living, working and relaxing in creative surroundings. It has an imposing, robust and industrial look and feel.
In the last years  Strijp-S has become a place for artists, designers, theatre-makers and musicians to showcase their work.
This is just a small part of this great neighborhood:the  Loftwonen.
Is a special form of urban residence. The idea of Loftwonen is based on high rooms and flexible floor plans. Block 61, which was designed by architecten|en|en, is part of an urban composition of three housing blocks that are constructed in a similar manner. The housing blocks are located along the railway as an extension of the well-known Klokgebouw. The three buildings are separated from the railway by means of an oblong parking garage, which parallels the railway embankment.
(The Klokgebouw (a Philite factory, the Philips name for Bakelite) raised from the dust, followed by device factories on the Hoge Rug. An engine room and a boiler house were built. Even during the Second World War a new building was constructed: the Veemgebouw with its typical rounded corners, intended for the storage of electronic parts. With the industrial area Strijp-S, Philips became completely self-sufficient. From raw materials to finished products in a cardboard box, transport to the consumer included: the company had everything in its own hand. No wonder some people joked that their slogan was 'From sand to customer's hand'.)
As you can see the characteristic of this building is the huge blue stairs. I must say that it is a very suggestive place that I recommend everyone to visit.
I worn:
Total look Zara
Shoes Prosperine
Bag Mia Bag