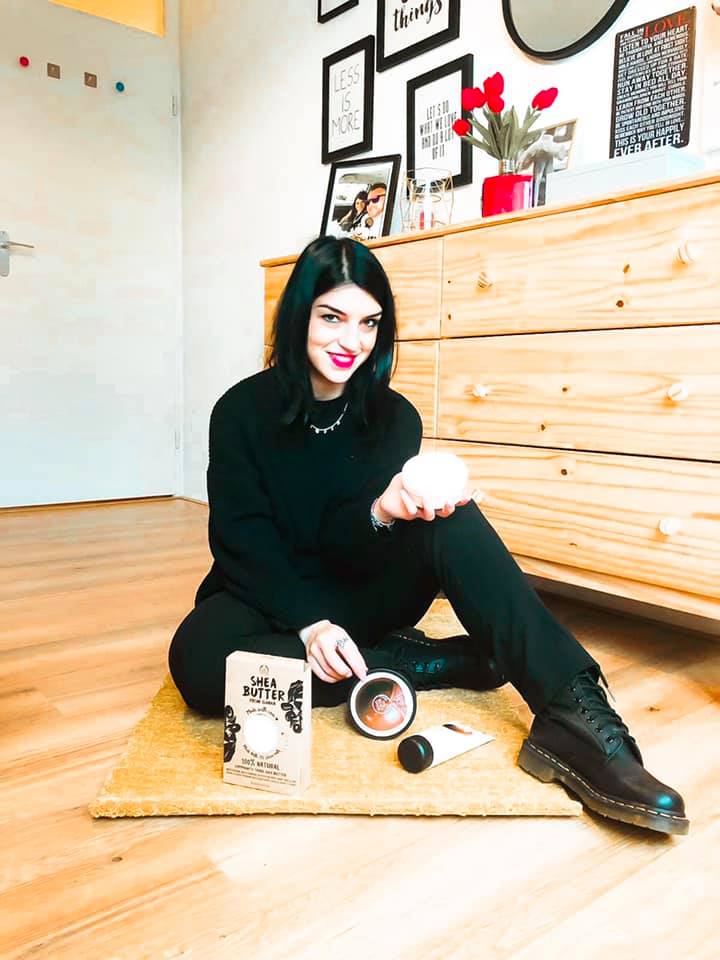 Hi Girls, I'm back to one of my biggest love :The Body Shop!
Several time I already spoke about this brand and very often I visit  their  stores!
This time I want to introduce you the new Shea Collection -you will fall in love just at the first  smell!
Shea Butter is famous for its skin nourishing properties and nutty fragrance making it an ideal ingredient for our body butter, lotions, oils and eau de toilette – cocoon yourself in moisture and its soft, nutty scent. Our first ever Community Trade ingredient, shea is hand farmed by women in villages across Northern Ghana. By indulging our  skin with super-rich Shea Butter we are helping to support Ghanian communities.
This time I tried 3 products:
-Shea Nourishing Body Butter
-Shea Butter 100% Natural
-Shea Nourishing Body Lotion
Let's check them in deep!
Shea Nourishing Body Butter
Body Butter is part of my beauty routine, I tried in several different fragrances and I loved all of them.
This super-rich and creamy natural Body Butter is a feast for the skin. It melts straight in to leave skin feeling soft and smooth. It contains Community Trade shea butter and is one of our best body moisturizers with its delicious nutty scent. 100% Vegan.
Shea Butter 100% Natural 
This is for sure the best butter I ever tried in my life!
Handcrafted by Ghanaian women, who have used shea butter to nourish dry skin and hair for generations, this moisturizing, multi-purpose butter can be used on the body, hair, face and lips, inspired by Ghanaian women's traditional beauty rituals.It's 100% Vegan and natural and made with  192 Shea nuts.Instantly relieves & soothes the feeling of dryness, itchiness and tightness of dry, sensitive skin.
I used it in many different ways also on my hair! Shea butter has anti-inflammatory properties, and  help our hair to grow faster. How? By reducing inflammation, shea butter helps to rejuvenate hair follicles, providing a better environment for healthy hairgrowth.
Is perfect also to apply on our lips, because  protects the lips  from cold and dry weather!
Shea Nourishing Body Lotion
Lightweight yet incredibly hydrating, this lotion is sure to whip up your moisturizing ritual. Your skin will feel smoother, nourished and silky-soft to the touch.Is perfect for very dry skin (perfect to use also in winter time), intensely moisturizes,light and whipped texture leaves our skin soft and smooth!