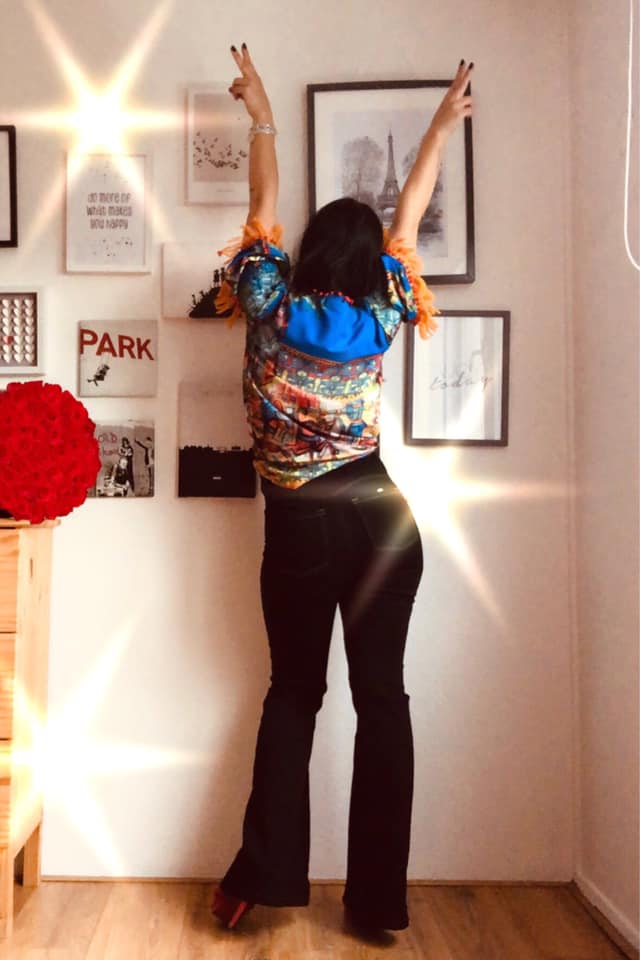 Sandals are my favorite shoes and I don't want to give them up until the moment in which it will be very very  cold. So if I have to be honest in the autumn  I like to wear them as much as I can and these reds YSL  are my favorites for sure.Sexy but also very comfortable(the most comfortable heels ever for me!), these  sandals are  great even with autumn outfits.
For this reason today I show you 3 different autumn outfits styled with the same pair of shoes.
1)Jeans mon amour!
Jeans are the most loved and versatile garment ever. We like them because they are good for everyone and adapt to every occasion. I chose this flare model which I find a great trend of this fall/winter and I combined with one of my fav blouse.Is a great idea to style also with lace bodysuits for a super sexy look.
2)BLD
The black little dress is a  must. Wherever you go and wherever occasion it is the bld suits everything!If you are bored of the classy model you could you could choose a more feminine model with a neckline and a belt at the waist that highlights the body shapes.This model is Black Belted Bodycon Midi Wrap Dress – Angelica and is available in many different color.
3)Vynil leggings
Even if the most of the woman thinks that those legging are not for everyone, I feel to share my positve experience with them.My body has pear shape, for this reason I was afraid that the final result was really terrible, but I should change my mind 'cause this model has something special:a super cute bow in front that catches the eye by looking away from the important hips.  I styled these Black PU Tie Front Trousers – Eliza with a super comfy and soft sweater, red of course!
Everything I worn is gifted and sponsored by Femme Luxe a super cute fashion clothing website for women.
The fitting of the clothes is it's perfect and matches your normal sizes, the shipping are fast and secure.
I hope you liked my autumn outfits and as always I wait for you on my Ig!