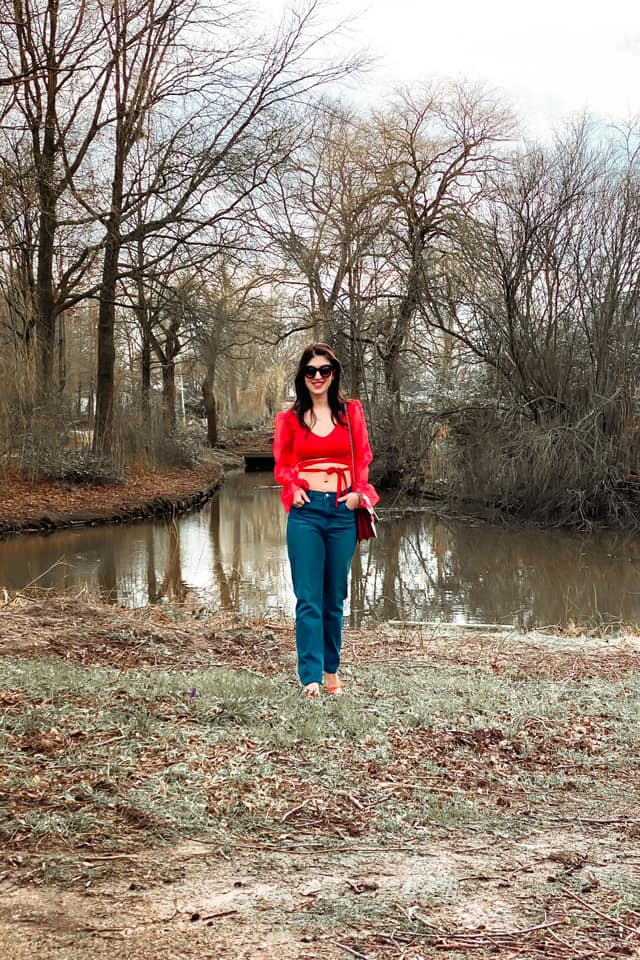 Orange is a warm and enveloping color. For someone is also the color of spiritual illumination, as shown by the orange robes of Buddhist monks.
What I know for sure is that it has a stimulating power combined with exceptional visibility.
By wearing orange you will not be able to go unnoticed and will carry with you a message of active and radiant strength.Indeed, orange is a positive and energetic color and is associated with the concept of optimism and good humor.
How to style it?
One of the most beautiful combinations is certainly orange+ blue: the perfect match . An ensemble that will go right among the looks of your comfort zone because it will simply make you feel perfect. As you can see this is also my fav combo, indeed in this look I choose to wear this beautiful orange top styled with the classic blue jeans. To get my look ready I combined also these cute ballerina in shades of orange.
Less is more
The combination with blue is one of the most simple and successful, although in general orange matches  with all cold colors. If you are afraid of daring too much  remember :less is more. For this reason you can choose a total black look and combine  it with one or more accessories in this warm shade.
Who is cool with this color?
Check the whole jeans selection here.
Red Organza Mesh Tie Detail Crop Top – Talia × 1 found on Femmeluxefinery
Blue Dark Wash High Waisted Straight Leg Side Split Jeans – Lexia × 1 found on Femmeluxefinery
Shoes Prosperine
Bag Gucci
Sunglasses Miu Miu