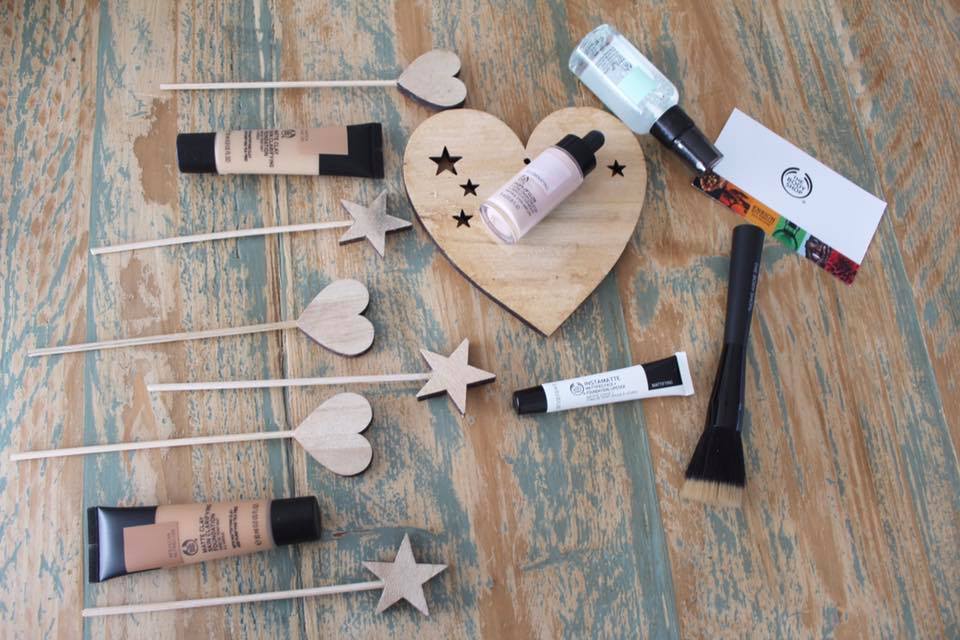 Hi Girls, is a pleasure for me today introduce to you the new make up collection  by The Body Shop 100% Cruelty free and began! The products are formulated without parabens, petrolatum, mineral oil, or gluten. It's enriched with Community Trade ingredients like honey and oil and (of course) never, ever tested on animals.
I tried few new products and I will show you them in details.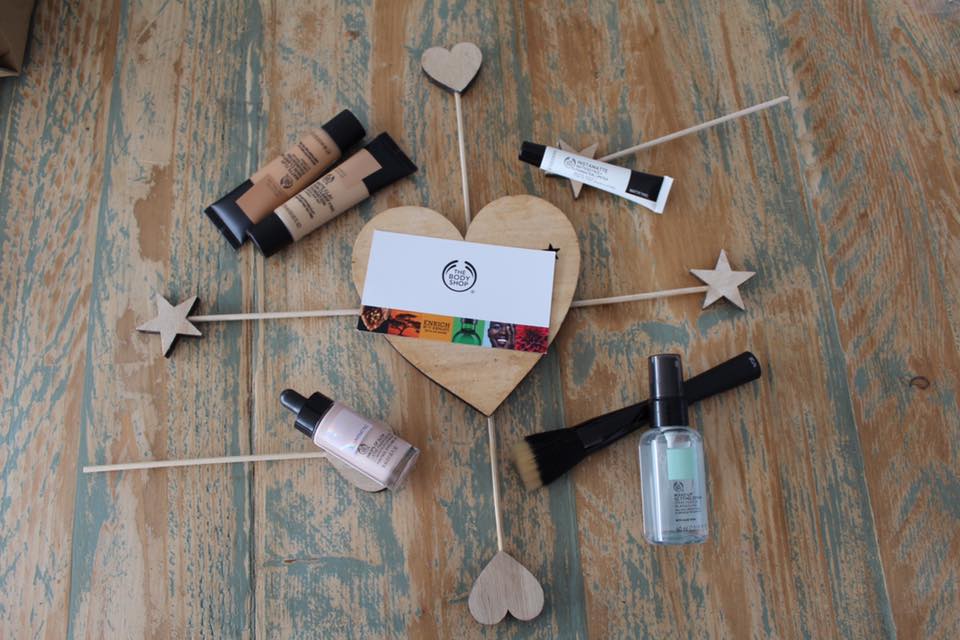 Matte Clay Skin Clarifying Foundation
Full-coverage with matte finish, this foundation combat skin imperfections throughout the day with our  Is really lightweight foundation  even if is  resistant to water and sweat.I think is really good one also because thanks the  powerful tea tree oil leaves our skin really  soft!
Make up setting spray
Every girl needs one of this! .Anti-fade and anti-smudge, this weightless spray mist helps keep our make up  in place from beach to bar. Gone are the days of drying fixing sprays. Always in my purse!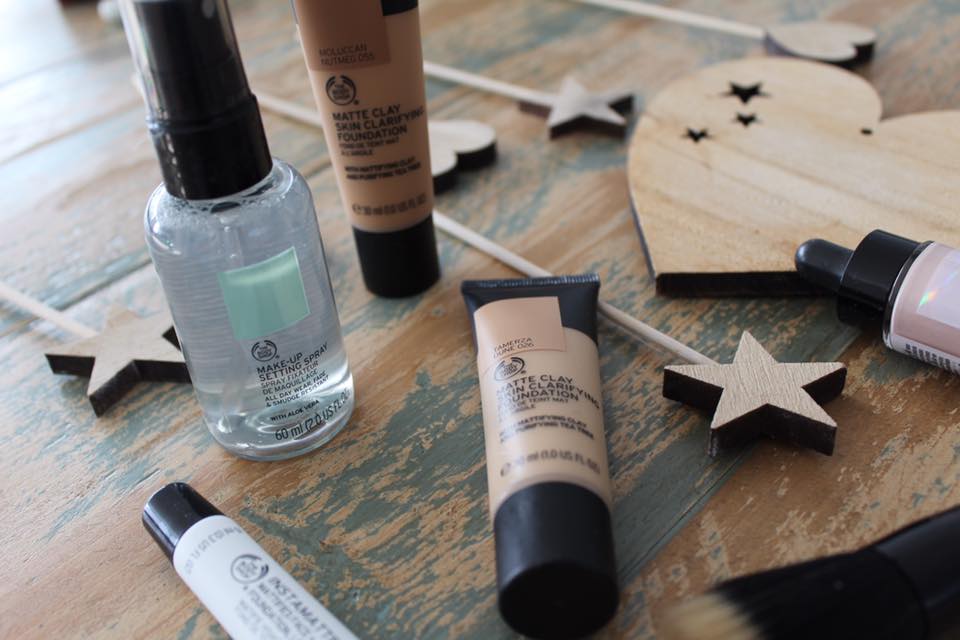 Instamatte
Make-up free skin, T-zones, foundation and even lipstick – this multi-tasking handbag hero saves you from just about any skin situation in an instant. Suitable for sensitive skin and all skin tones, it's the ultimate in mattifying & multi-tasking that no one should be without. Add to your T-zone to banish midday shine, use as a lipstick topcoat for that ultra-matte finish, or as a base to prolong your eyeshadow.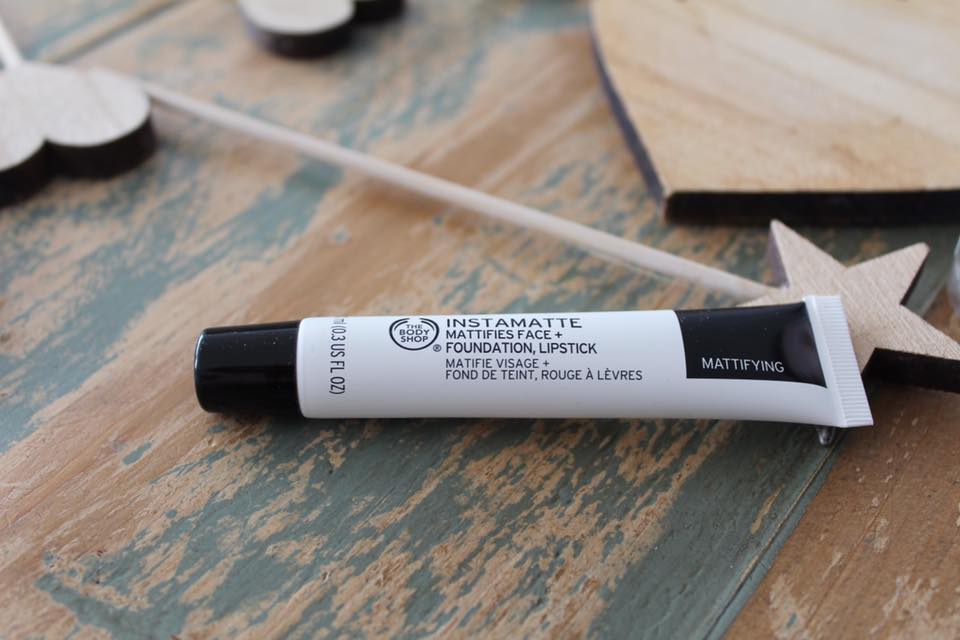 Drops of Glow lustre finish creator
This one is so cool about all during the summer! Is possible to use this clever blend on its own or mixed withour  favourite beauty products for instant luminosity anywhere, any time. From giving our  foundation healthy-looking radiance or going all dewy with your day cream. Highlight your cupid's bow, get your cheekbones chiselled, accent the eyes by using as a topcoat to eyeshadow… the possibilities are endless!
Foundation Brush
This brush is the perfect combo with the foundation . Apply the foundation with this super soft brush on the skin for a smooth complexion. The sharp tip of our foundation brush can be applied to improper areas around the nose and the inner corners of the eyes.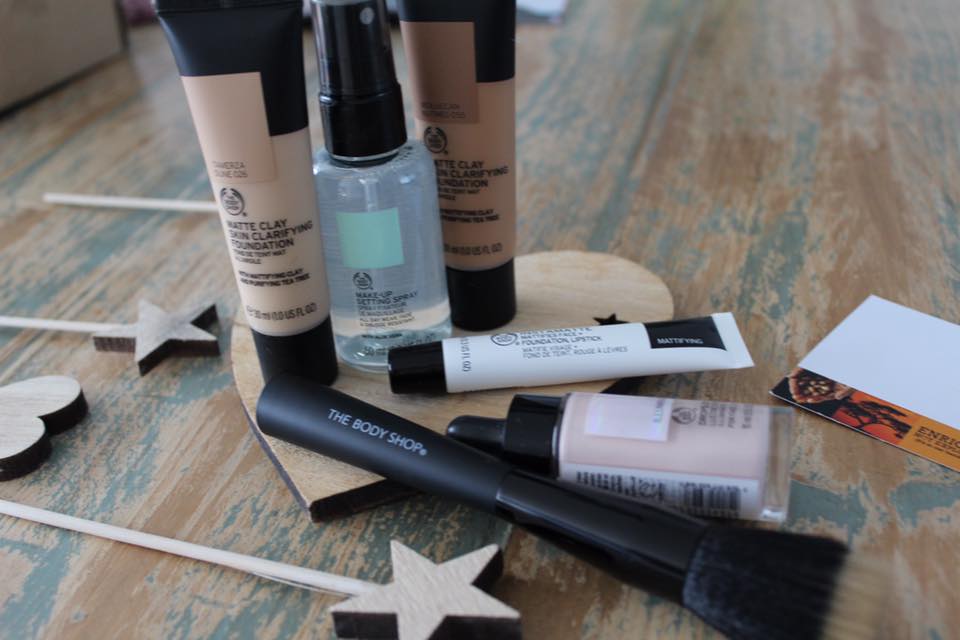 The Make up collection is just amazing, let's try and let me know!
Lascia un commento
commenti