Waffelicious born thanks to creative mind of Mr. Yama Waziri , a young man from Germany who finished his masters
studies in Business Management and Entrepreneurship and worked as a consultant for the Allianz AG in Germany before coming to the Netherlands.
Since he always wanted to start his own business and worked for many years in the F&B industry next to his studies, he felt that now is the right time doing so. Since he always liked the Netherlands and the dutch culture, he thought that
especially Eindhoven was a very interesting spot to start with the Waffelicious concept. So full of passion he decided to open here in Eindhoven the first store and I was there just one week ago!
The location is very nice, and easy to reach since is in the city centre (less than 5 min from the station). the best part of this idea is for sure that we  can create our  own waffle every time new. So, every waffle  is customized and unique.
There are 4 Steps To Happiness  to follow  before eat our waffle:
1. Chose the  base; which can be Nutella, Peanut Butter, White chocolate or Appelmoes.
2. Chose the  fruits
3. Chose toppings
4. Make your waffle special; we  can chose from a variation of chocolates or ice creams.
At Waffelicious they  offer different variations of fresh made waffles with  fruits,  chocolates and ice cream.
The way to  present the waffle is unique in the Netherlands, also because is customized with our name! Plus the size of our waffle quite big, so you can have it easily as ameal during lunch, in the afternoon or even as diner. All these at a very competitive price. Next to waffles  they  offer delicious milkshakes, coffee and cold beverages.
We choose two amazing waffles( thanks also to the secret recipe made by Yama) with chocolate, m&m's, Oreo and Ice-cream and trust me they were super good!
And if you don't have enough time to eat you can have your waffle to go or use the  home delivery.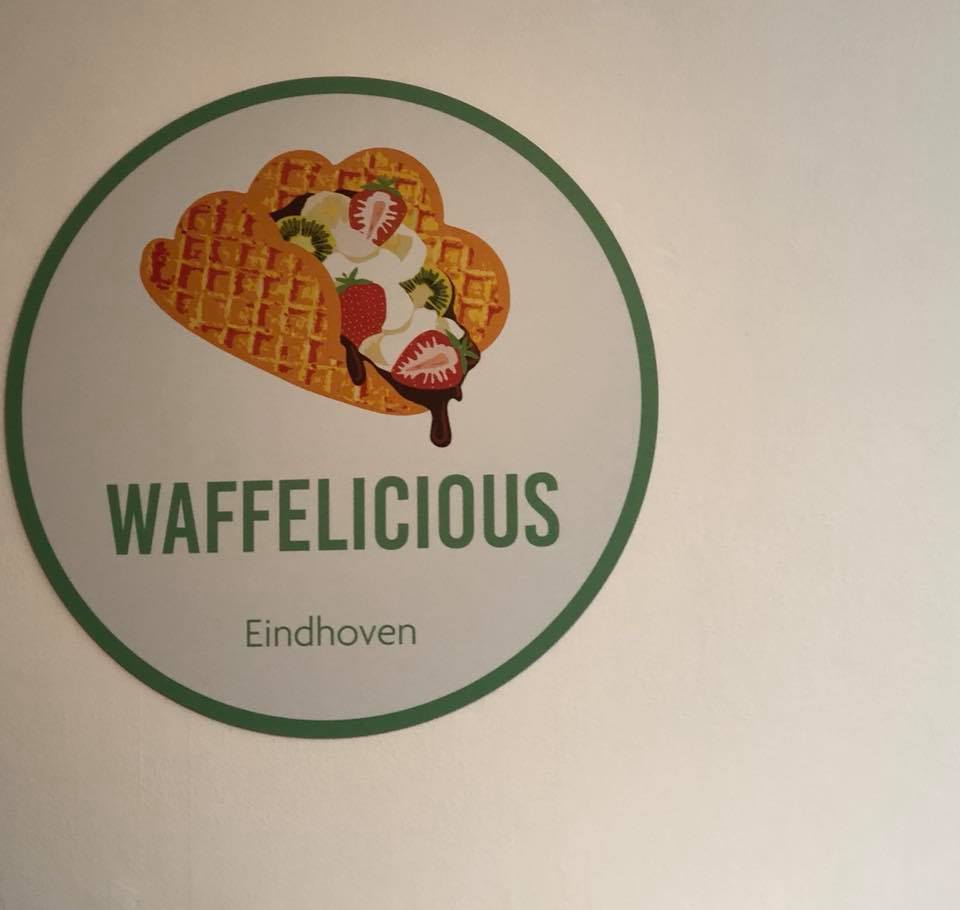 Waffelicious is in Nieuwstraat 10 Eindhoven.