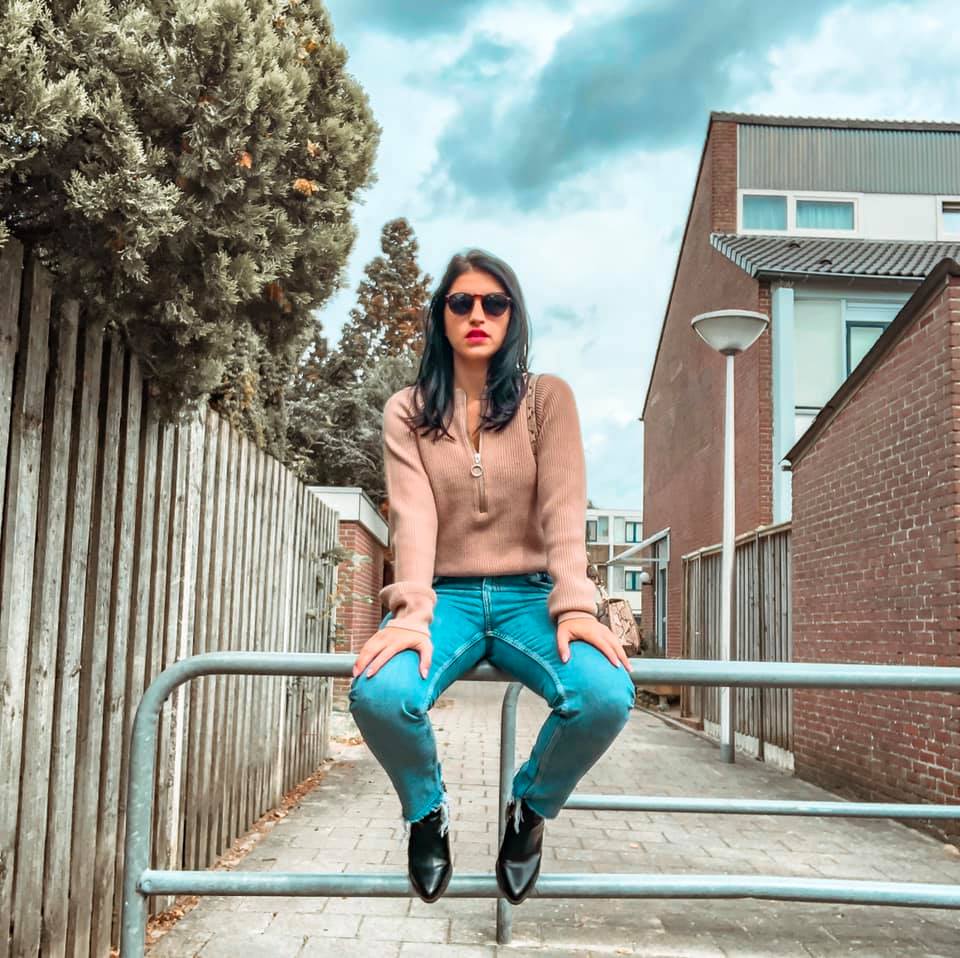 As you know I'm back in Nl since couple of days . I had such a great time in Italy with my family and my friends but all the good things come to the end right? And for us it's time to back! The very first thing I do when I'm back from my holidays is re -organizing my closet room. I found it very useful 'cause in this way I can make a point about what I've already for the winter season and what I need to buy!
This winter my mood will follow the inspiration back to basic.
Neutral color, easy clothes and simple look. I truly believe in less is more.
For this reason today I want to show you the first basic look of the winter 2019.
A super cozy and warm beige sweater so neutral and so easy to combine with everything.
But be honest, even if is "just a simple sweater" combined with blue jeans the final effect is super cool anyway.
I just decided to dare a bit with this super cute shoulder mini bag with animalier print.
Keep in mind that a nude tone sweater is a passepartout `and is also versatile and suitable for many occasion.
Mine is from Na-kd, just take a look at their website they have such nice selection of sweaters 🙂
Lascia un commento
commenti