Winter is really coming as every year -UNFORTUNATELY -and it's  time  to choose the must have to carry with us in the next cold days.
Today I want to start from one of my fav  winter look _which I already showed on my ig stories_.
I'm talking about the best combo ever:maxi sweater and leggings:a comfortable, warm and perfect look to wear from university to work with a lot of style.
The best way to style a cozy sweater is for sure with some leggings and in this case I choose some in faux leather.
The long and oversize pullover is an excellent garment to replace the jacket with the first cold and the little secret to have a great final look is belt it!
Push up the sleeves, grab a belt, and wrap it around your waist to show off your curves. My sweater is special 'cause already had a belt so was such an easy thing to get my great look.
I hope you enjoyed my first winter must have look and as always let me know on my ig.
Total look gifted by Na-kd.com.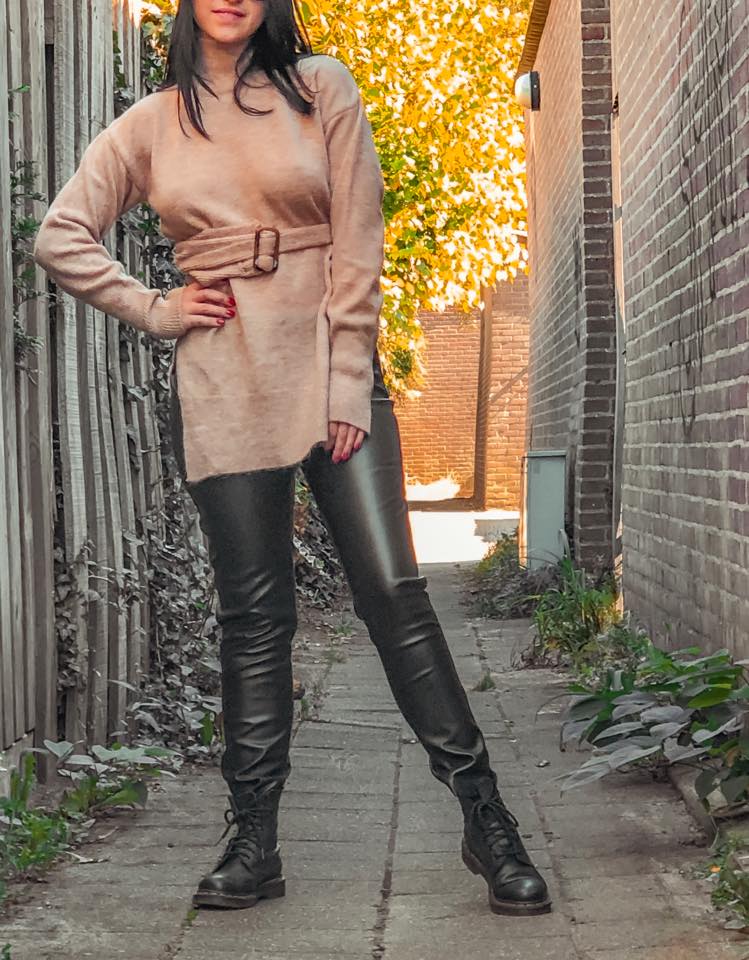 Lascia un commento
commenti