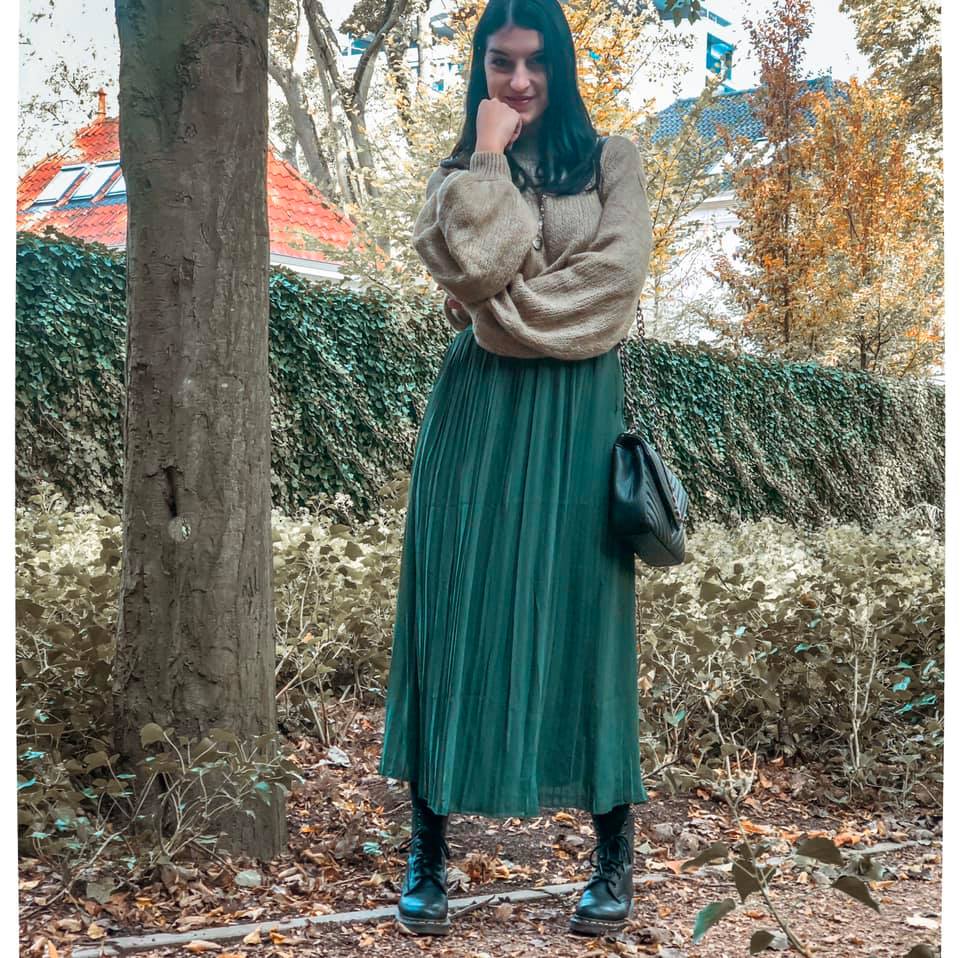 Pleated skirts are a real trend alert and I have to admit that my collection is really vast, I have all types and colors and I can't stop it!
A pleated skirt can be a great look for many many different occasions because  can be worn with both formal and informal wear.
Why is a huge trend?
A pleated skirt is very elegant, a timeless classic that in recent years has come back to life, reinterpreted thanks to the use of innovative and contemporary materials. Still today, a fabric characterized by a great deal of style, femininity and elegance remains.
How to style a plated skirt? 
Everybody likes the pleated skirt and suits  very good everyone as well. Style a plated skirt is very easy! If you want to get an informal look the bets way is combine it with a sweater, like my ootd. If you like to have a chic look then a laced body or a blouse will be the perfect choice!
Total look gifted by Na-Kd
Jewels 4youJewels