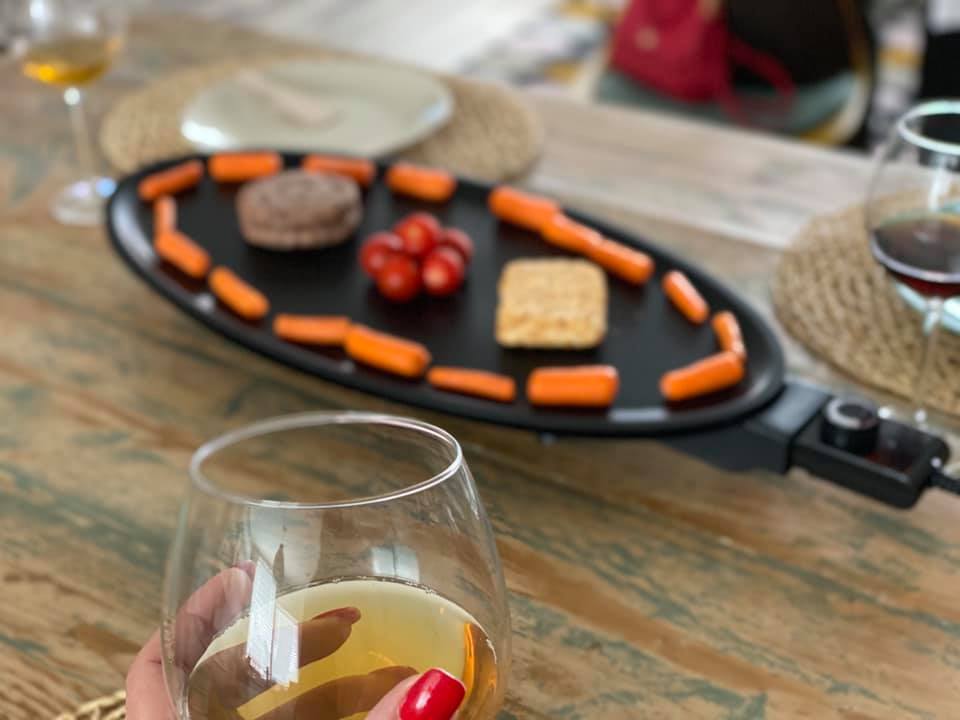 As every summer I'm ready to share with you my last BlogBox: Stay Home.
If you follow me on Ig I'm sure you already saw on my stories this beautiful box that contains useful articles to make our  Stay @ Home vacation a little more fun.
Let's start with my favorite product: Table Chef Elypse Pure Princess
You know guys I'm Italian and I'm obsessed with food!And this Chef Table is something  I really really love! The extra large baking surface of 60 x 30 cm offers enough space for a big family or group of friends.  The baking plate comes with 6 wooden spatulas to turn the meat around or take food of the plate. Can't wait to try it with my friend in the garden or just in my dining room.If you also want to enjoy your dinner don't miss the opportunity to get your Table Chef here.
Hint Asmodee
This table game is just Wow!HINT is about hinting to your team-mates what YOU know. You can hint by talking, drawing, miming or humming. The better you are at hinting, the faster you can advance. But be careful about wild guesses, because there are things you are NOT allowed to guess. Get ready to play the #1 party game in Scandinavia.
Suitable for 4 players or more aged 15 years and up.
HG STAY@HOME box
One of the best brands for cleaning I've ever tried! This special Stay@Home box contains many interesting and useful products.
Do you need to clean  garden furniture? HG garden furniture cleaner quickly and easily eliminates highly adherent contamination from garden furniture. After a treatment with this powerful garden furniture cleaner, the garden furniture will look like new again. Cleaning garden furniture has never been easier!
-Oven, Grill and Barbecuereininger 
The oven, grill and barbecue cleaner HG quickly and completely removes all the burnt and even burnt fat from ovens and grills, barbecues, and baking trays. Our oven cleaner quickly and efficiently takes care of cooked food and fats. Also suitable as a plate cleaner, barbecue cleaner, and grill cleaner.
-HG alles reinigende interieur spray
The entirely clean HG internal spray very easily removes dirt, grease, fingerprints, rims, and many other stains and dirt from all types of surfaces. Our internal spray is suitable for plastic, Formica, MDF, paints, and other waterproof surfaces and guarantees a streak-free result.
-HG hygiënische toiletruimte alledag spray
HG Hygienic Daily Spray is a fresh-smelling, quick-drying spray cleaner for quick and easy daily hygienic cleaning of the entire bathroom. Our toilet spray is suitable for the toilet seat, the outside of the toilet, the cistern, the fountain, the tap, and even the door handle.
HG Hygienic Hygienic Gel is a powerful cleansing and anti-limescale gel for regular cleaning of the toilet. The special composition of this bubble bath removes dirt and limescale. Furthermore, it guarantees a brilliant result and a wonderfully long-lasting and fresh scent.
HG keyboard cleaner is a quick-drying and degreasing cleaner that has been specially developed to quickly, effectively and hygienically remove deposits from grease (skin) and other dirt and dust. This keyboard cleaner is suitable for all types of keyboards.
Sigg Hot/cold Glass
The new hot and cold glass SIGG   is elegant and unique. Thanks to the pure and recyclable materials, the hot and cold glass guarantees a pleasant consumption experience. The bottle. with a capacity of 0.4 liters. it consists of two heat-resistant borosilicate glass walls. has a large opening so you can add fresh fruit or ice cubes to your drink, for example. and two removable silicone elements: a grip around the body of the bottle and a cushioning strip on the bottom. These silicone elements allow you to easily hold the bottle and protect it from breaking.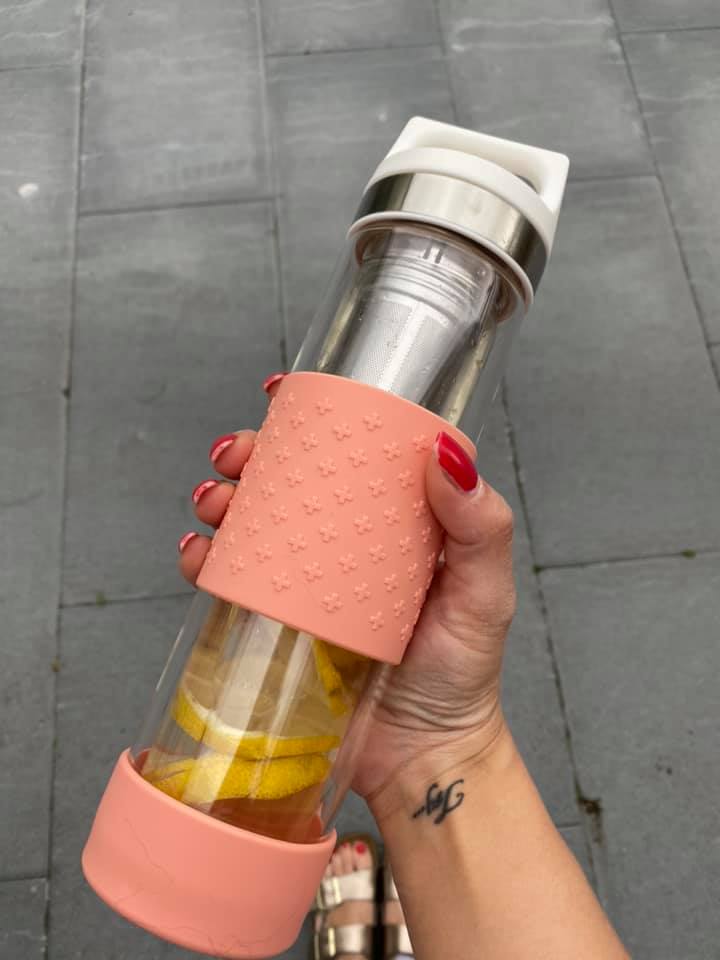 The box contains also a nice voucher and a tasty pizza at Tuincentrum Leurs in Venlo.Can't wait to be there! And the Bullet Vibrator Lady Pleasure.