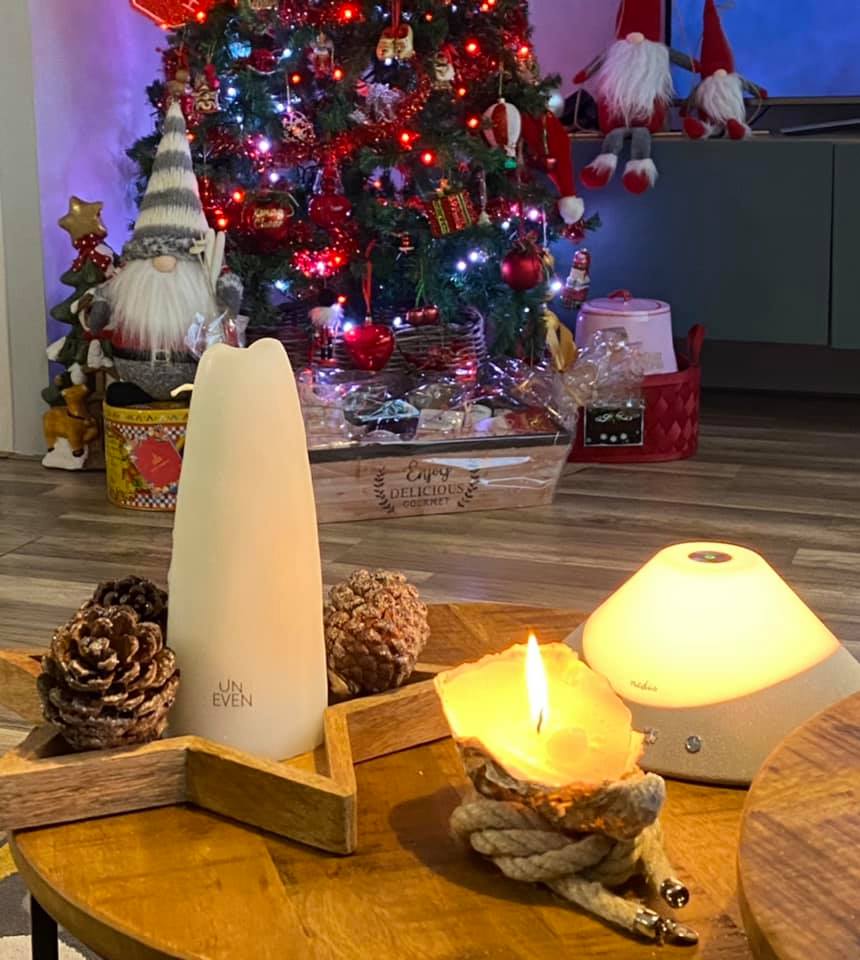 Hi girls I'm so happy to show you this Feestdagen Blogbox box today that I received from RVGPR to celebrate this special Christmas. I think it's a really wonderful gift full of items that will help me relax and during this new lockdown. Are you ready to discover all the gifts with me?
Let's start!
First of all, I wanna start with these beautiful glasses I received from Pearle Opticiens Privè Revaux. This brand use polarized lenses that offer 100% UV protection in every pair of sunglasses and eyeglasses with blue-light blocking technology. These are definitely the most affordable, high-quality, handcrafted eyewear on the market and I'm just in love with them! I choose the model Grant available in black and brown.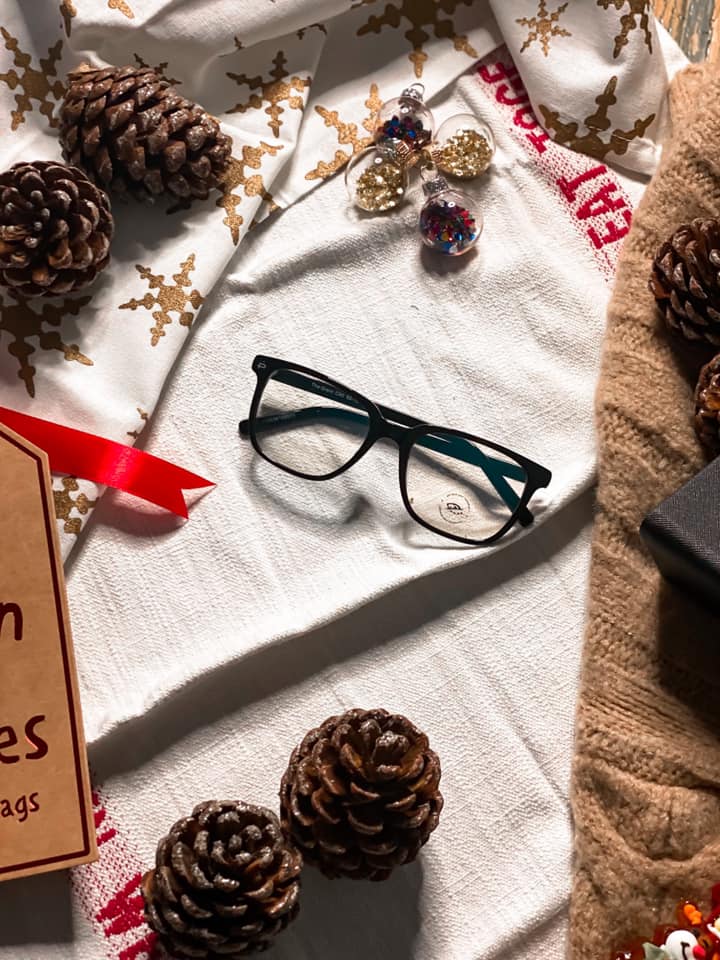 Let's move to one of my favorite jewelry brands: Jéh Jewels.
These beautiful and chic silver plated earring with a moonstone at the bottom, are just gorgeous, Moonstone is the stone of hope. The stone represents intuition, feeling, love and fertility. It is a true feminine stone, enhances feminine qualities. For sure I perfect give for every woman.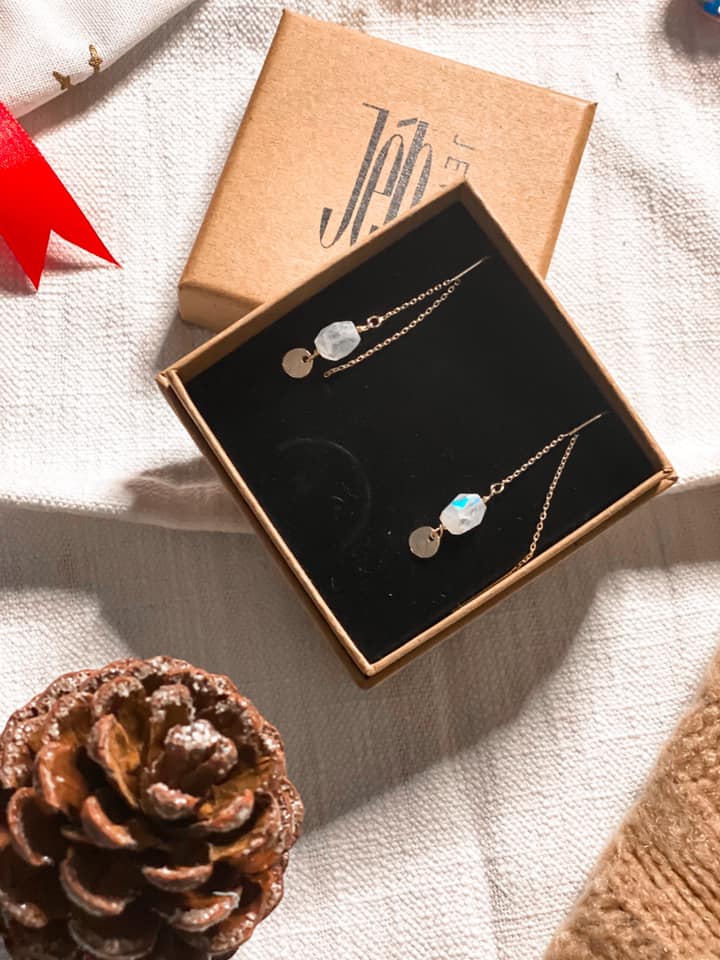 Anyone who knows me knows that I have a real passion for candles so this is a welcome gift! I'm glad to introduce you to the Uneven Candle.
UNEVEN is a collection of products for our home,  with a plus: UNEVEN stands for "green" and corporate social responsibility. They mainly use natural materials that are refillable or recyclable. Many of the products are made by hand, by people who have a distance to the labor market. We can also see the green heart in the colors of the UNEVEN logo: aqua blue (water), green (nature), and black (earth). Clear, distinct, sustainable. Here what I got.
Oyster Candle Aqua Box
Handmade with natural materials, this box is a unique gift. Each shell is different in size, so we always have our own unique one. Every Oyster candle also always comes with a Perfumed Pearl that you can melt into it to add a subtle scent to your candle. The Oyster candle is covered by an inlay with the text: "The world is your oyster, you are the pearl…."
Refill Pearls
Such a great idea to don't throw away the burnt-out Oyster Candle, with these refill  Pearls. While burning we  can continue to feed the wick by adding some pearls. There are also spare wicks in the tube to refill the oyster candle. This way every oyster candle becomes a gem to enjoy even longer.
Perfumed Pearls North Sea Breeze
15 beautiful pearls in a beautiful box, handmade by people who are disadvantaged in the labor market. After all, every Oyster Shell deserves a beautiful pearl. We can place the Pearl next to the Oyster Candle for decoration, but we can also melt the Pearls one by one at the Oyster Candle. This creates a soft, sultry scent in the environment.
Hand Dipped Candle
These sturdy and durable dive candles are wonderfully UNEVEN – they are all hand drawn using a special dipping technique. And you can see that: no two candles are exactly alike.
Candles burn very cleanly, do not drip, burn for an unprecedented time and are odorless. This is the smallest specimen with a diameter of 8cm and a height of 20cm. You can enjoy it for up to 80 hours!
The dip candle comes with a natural coir coaster.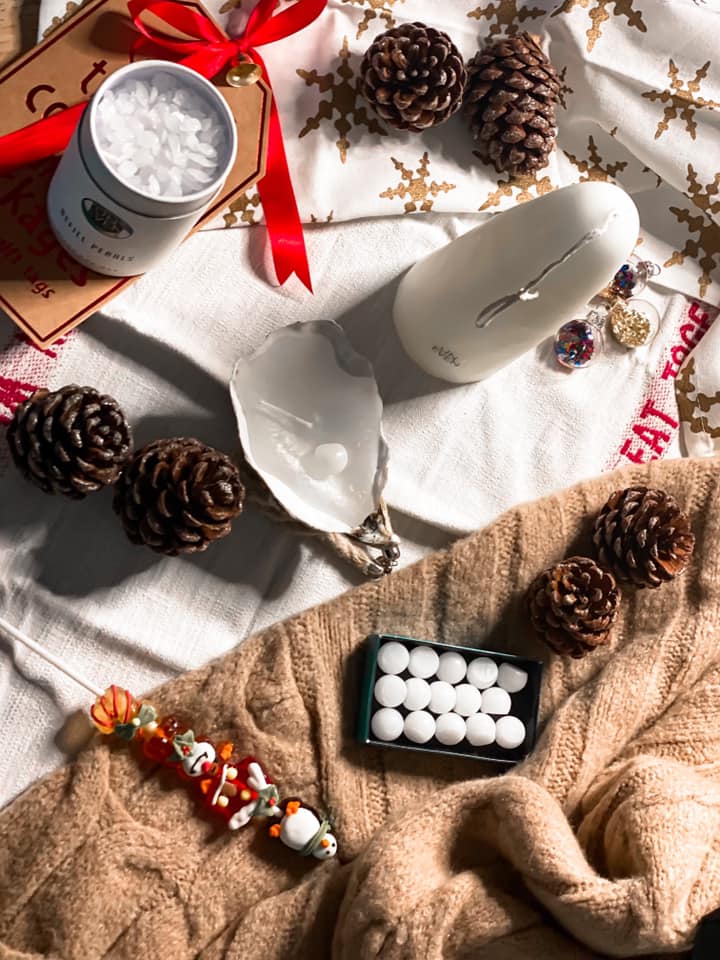 Something that really changed my life is the Nedis White Noise Sound Apparat.
Better sleep,  relax faster and concentrate better thanks to this Nedis © white noise sound device. Relaxing white noise, brain wave music, and Autonomous Sensory Meridian Response (ASMR) sounds help you sleep better or relax faster.
The sounds also ensure that you sleep longer because ambient sounds that might wake you up are neutralized. Another advantage is that you can focus better when needed, for example, while studying.
We can choose from 10 different natural white noise sounds that neutralize ambient noise, 7 brainwave sounds to stimulate the brain to a specific state, or 3 ASMR sounds that give a relaxing and pleasant feeling.
The integrated and dimmable LED lighting that emits warm white light can be switched on or off as desired with the touch button. You can also set a timer function if you wish.
Thanks to the built-in rechargeable battery you can enjoy up to 5 hours without recharging, but you can also use the mains power supply (adapter not included)
.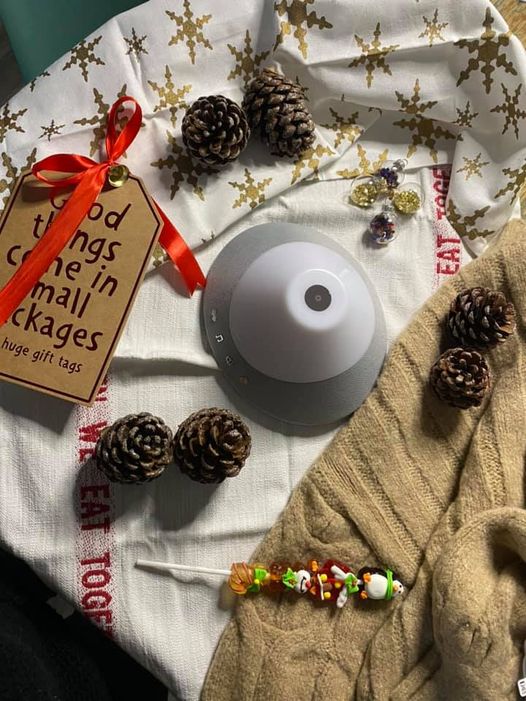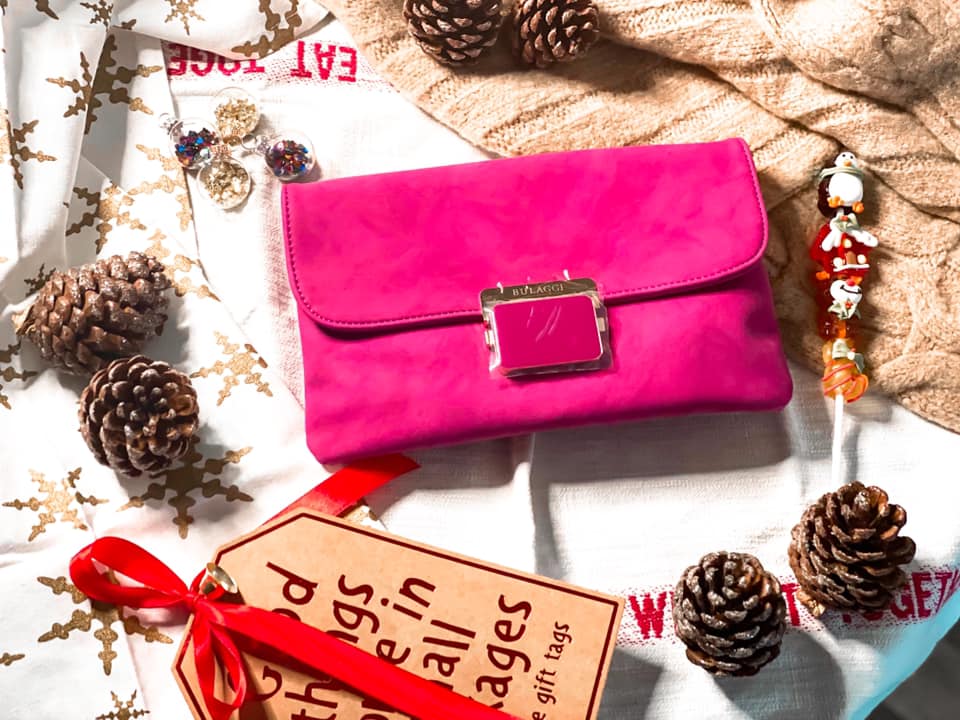 Last but not least my pochette from Bulaggi celebrate all the unique characteristics of a woman with a bag with a perfect fit. At a time when an outfit is not just a look but part of your identity, we think it's important that it's accessible. BULAGGI understands what women want and offers a range of affordable, trendy and high quality vegan bags with rich extras for any occasion: desire at your fingertips.
Thank you RVGPR for the sweetest xmas gift ever!