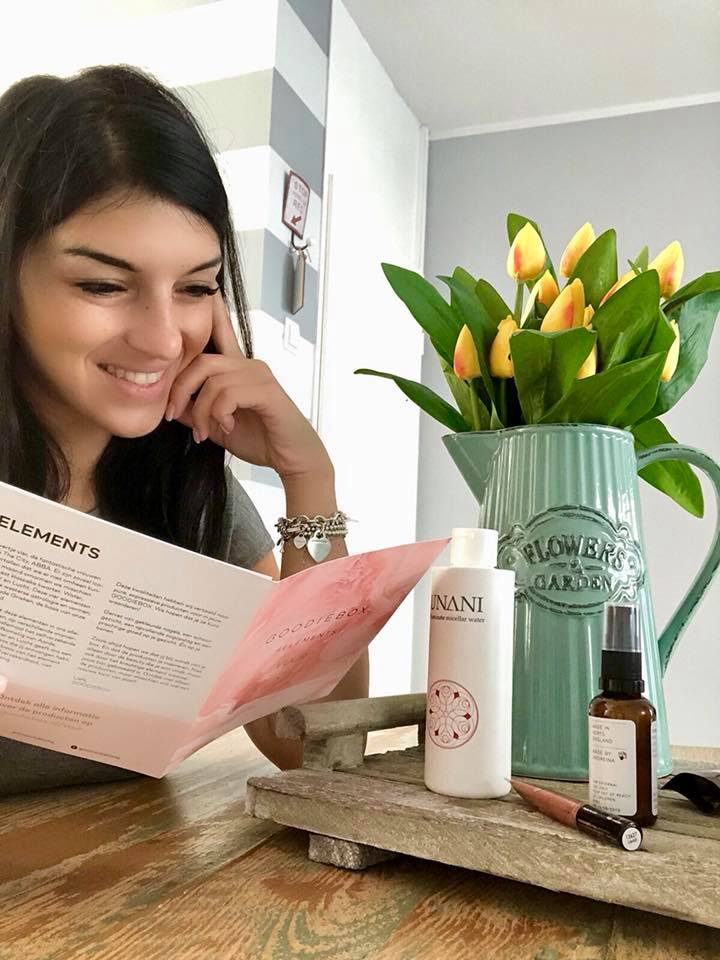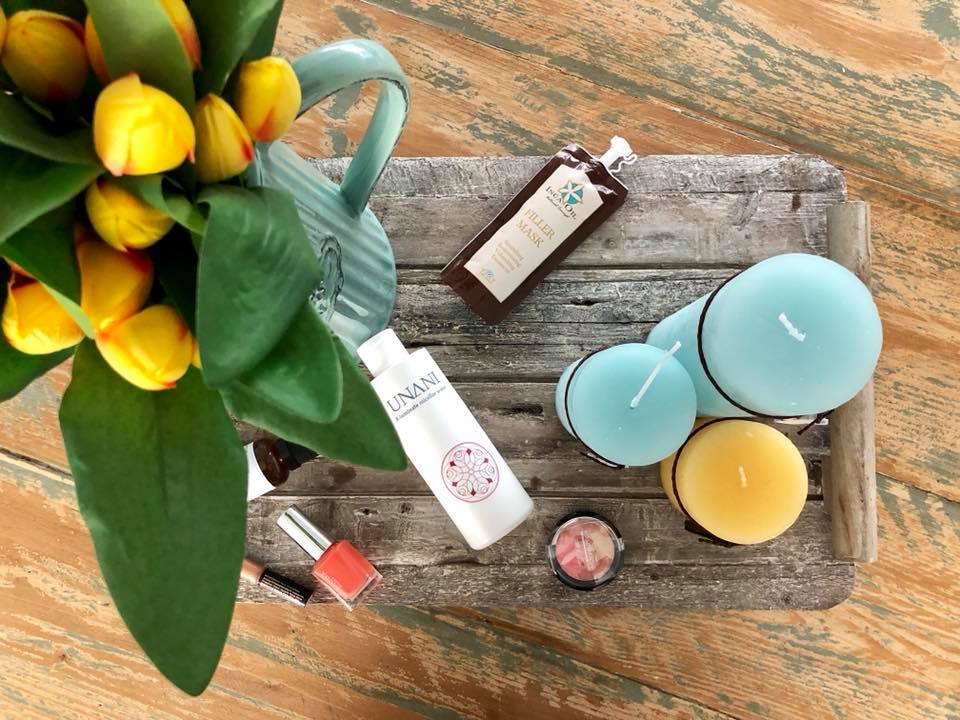 Hi Girls, this month my Goodiebox was really special! There are four different boxes of August that are adapted to the element that best suits you according to astrology. Since I'm an Lion, I received the Fire box. (You could also get a box of Earth, Water and Fire, depending on your zodiac sign.) In principle, there is the same in every box, but the color of the nail polish and the color of the eyeshadow vary depending on the package.
Let's discover it together!
Filler Msk Inka Oil
Full of essential fatty acids, vitamin A and E, wow! Soft, strong and airy hair. Perfect for shaking my  hair, I love it!
Satin Leg Gloss – Evolve Beauty
A great product that takes care of our legs and makes them look great. Beautiful smooth and well-groomed legs with a subtle golden reflection, it is not dirty or sticky, but if you go with your hands on your legs, you will feel that there is a very good thing.
Blossom Floral Compact – Manna Kadar
Who does not want a healthy skin that radiates your freshness that fits so well to the Air element? This Manna Kadar multifunctional blush / highlight offers you exactly what you are looking for. The three colors can be used separately or mixed for perfect balance. Apply the lighter color marker to the inner corner of the eye for a beautiful, spontaneous, open look.
Acqua micellare – Unani
To  remove my make up  at the end of the day I always use the acqua micellare and I was very happy to try the Unani's micellar water because is full of pure ingredients and deep cleans in your pores. The result is a soft, clean and hydrated skin that rests before the next day while a new vortex faces life.
Shine Flex Amethyst – Mesauda Milano
My love for Mesauda is quite clear, isn't?I got this beautiful orange nail polish !With this nail polish from Mesauda Milano you can create your salon nails whenever you want to get always perfect nails!
Hydro Liquid Shadow Mod – LA Splash
Thanks to Hydro Liquid Shadow, in the color Mod, of LA Splash you can create a dazzling entrance. Thanks to the practical applicator you can go for a completely colored eyelid or take a step back and put only one line over the lashes. Two in one, especially for you.
It's a great celebrative box and I was so happy to get for my bday!Don't forget that  Here you can find the link to  sign in, with GOODIEBOX every month special gifts !