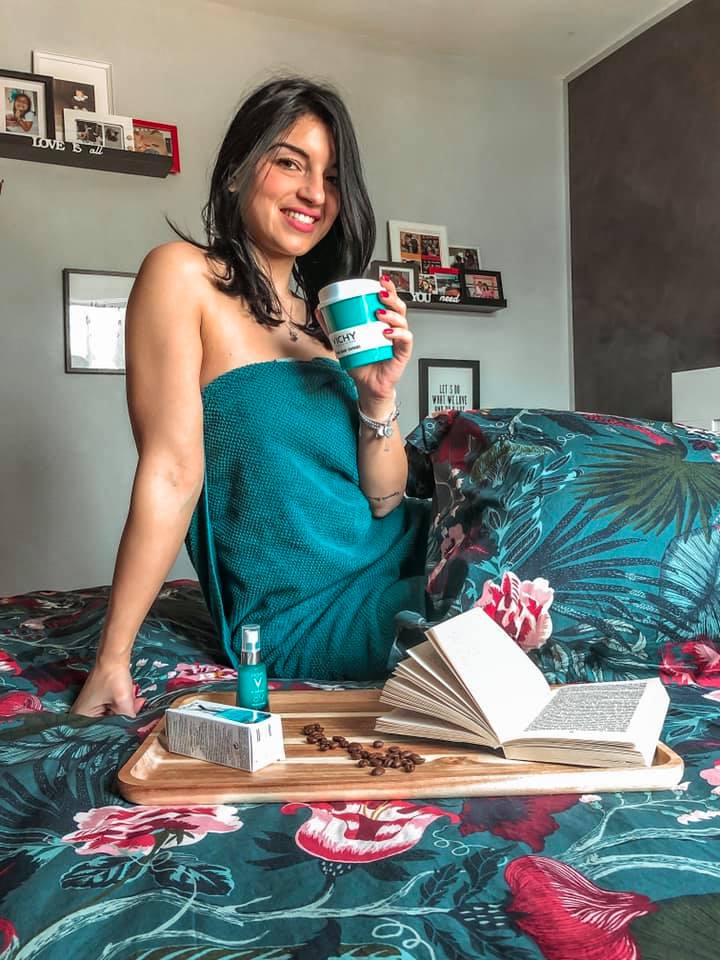 As you know Vichy is always present in my skincare.I always use Minéral 89 and this time I tired the new Minéral 89 Eyes.
But first some simple reason why I love Vichy because they really care of our skin! Thanks to the collaboration of doctors, dermatologists, gynecologists and nutrition experts, Vichy has a unique insight into the skin of women of all ages.
Minéral 89 Eyes.
Back to the point is time to introduce you  this incredible eye cream revitalizes and refreshes the eye area.
The unique properties of thermal water from Vichy concentrated up to 89%, hyaluronic acid and pure caffeine create a synergy that will strengthen the skin barrier and make the skin more fit for the fight against the aggressions of everyday life.
Formulated without alcohol and fragrances, this treatment respects the delicate area around the eye and gives the skin all the resources necessary to preserve its comfort.
The best part of this? Its  light texture so pleasant to apply and for sure the results:my skin is  hydrated but not greasy, sticky or shiny.
The Vichy Minéral 89 Eyes Suitable for sensitive skin and contact lens wearers.
How to use it?
I apply  a few drops of serum all around your eyes then tap above and below each eye twice per day.
After that I gently squeeze each drop gently to drain the skin and reduce dark circles.
In the end with my  fingers, I smooth from the inner corner to the outer corner of the underside and top of the eye to smooth your fine lines.
The product promises to make the skin appear up to 21% fuller within four weeks, to make it feel 20% smoother, up to 26% brighter and up to 20% smoother.
Shop this amazing product here.
#VICHYNL
#AD #MINERAL89OGEN