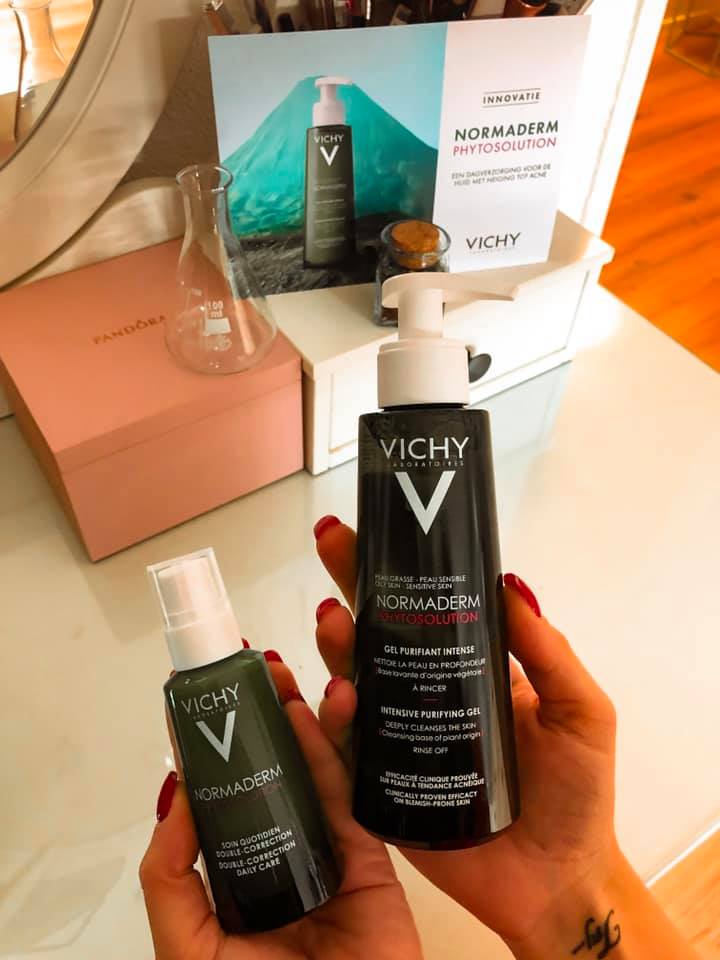 Hi girls, as you know one of my favorite brands for my #beautyskinroutine is undoubtedly Vichy an today I want to share with you the new Normaderm Phytosolution care line .
Many girls suffer from oily and acne-prone skin, and that's not the best reason to be happy, but thanks this new care line you  will get a super shine skin.
The  Normaderm Phytosolution line consists in two products :the purifying gel and the Double Correction Daily Care.
The Intensive Purifying gel is a daily face cleanser formulated for oily and congested skin suitable for all skin types, including sensitive.
This caring cleansing gel will remove impurities including dirt, dust and pollutant particles with ease for an altogether fresher and more mattified complexion. In fact, after just a week of use, you will start to see an improvement in your skin, with a much clearer and smoother look and feel. Continued use will help to diminish blackheads as pores are unclogged and excess sebum reduced.
Vichy Normaderm has supercharged the original cleansing gel for 2019 and added zinc
Enriched with minerals and probiotics, and a day care with an ultra-light water-based texture. The cleansing gel removes make-up and optimally cleans your skin without drying it out. The corresponding day care reduces pimples, blackheads, imperfections and the visibility of pores, and hydrates our  skin for 24 hours.
I 'm using this  both morning and evening, apply 1 to 2 pumps to damp skin and massage in, taking care to avoid the eye area. Rinse thoroughly with warm water.
The other product I tried is the Normaderm Phytosolution Double-Correction Daily Care, a day and night moisturiser that will tackle acne imperfections and regenerate the skin.
This moisturising cream has a watery and non-greasy texture that feels fresh on contact with the skin and will purify the complexion as well as leaving it fully hydrated .
Normally I use it after thoroughly cleansing in the morning and evening.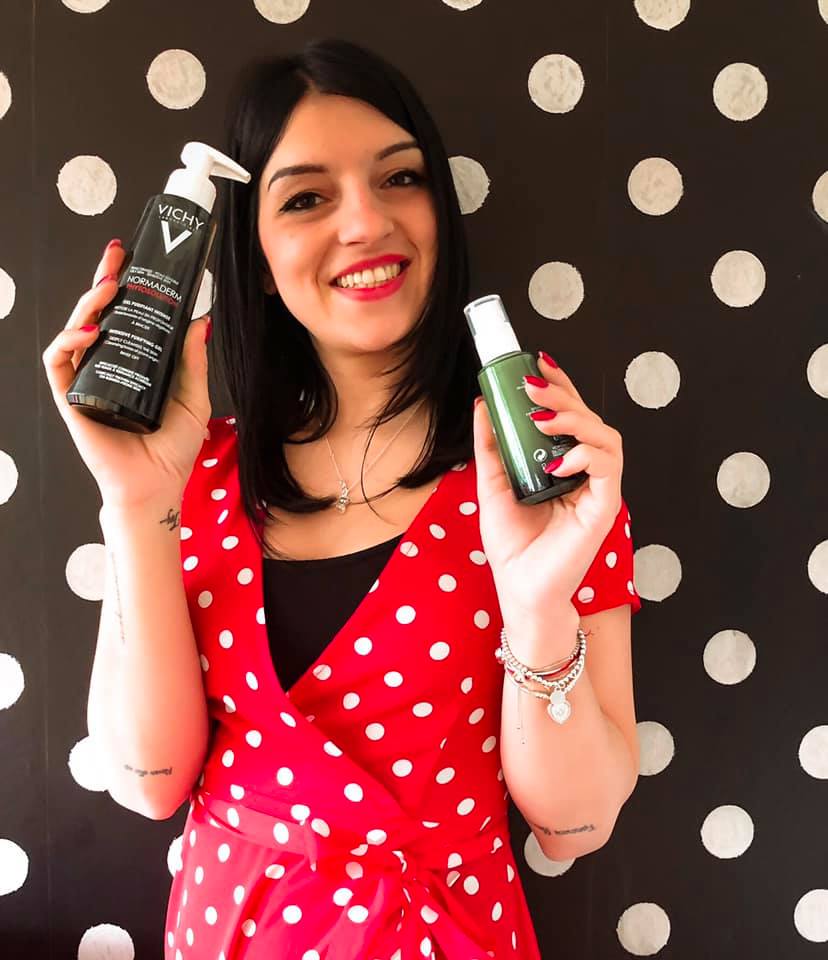 I have been testing the product for about 2 weeks and works really really good! Why I love this collection? Because Vichy understands with this line has created a lightweight cream that will not only moisturise and protect the skin barrier but will also tackle the problems associated with a spotty and congested complexion. With continued use, the skin will appear more refined, hydrated and clear. After only 2 weeks you can really see the difference!
If you want to get your skin shine again you can't miss this collection!
Lascia un commento
commenti