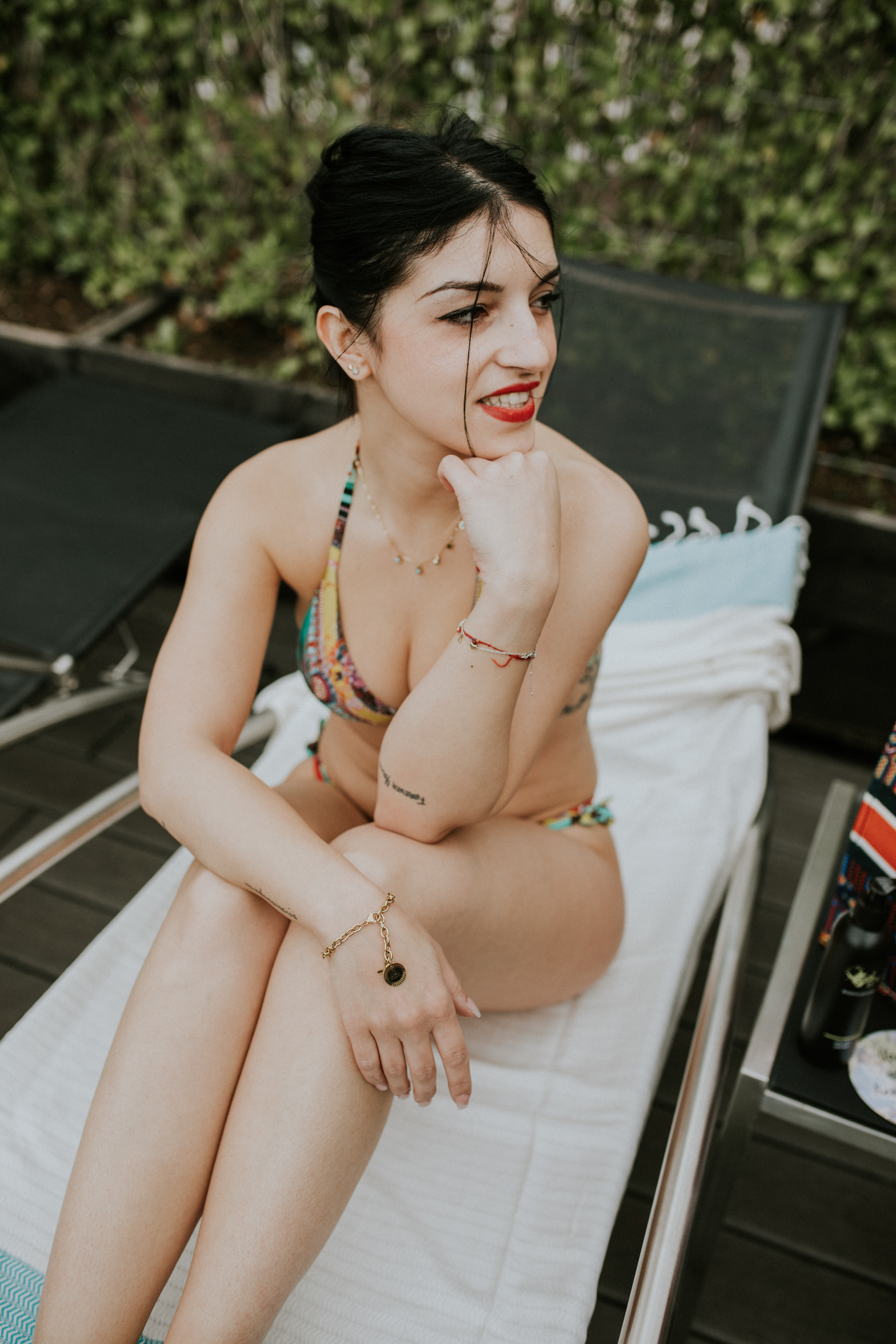 From the first moment I came to live in the Netherlands, I always looked for a spa where I could relax, since in Italy Filippo and I went very often and we really liked it a lot.
In these 4 years, unfortunately, all the spas I found had a common characteristic :be naked! No girls I'm not kidding in the Netherlands at the spa you go naked without swimwear  and without any hygienic rules to follow.
Since I never liked the idea so much I always avoided it, but this time Arianna and I started looking for a special place where we could do our shooting for Valery Spa and we found this lovely place in the heart of the city of Eindhoven and where you only enter in swimwear, unbelievable!
You don't know, or maybe you do, how difficult is for an expat to understand the "naked rule" because we are definitely not used but also not ready for that so I was very very glad to found Agua.
This Spa is  INCREDIBLE! First of all is really in the city centre and has a private parking place (free) which assures to the  customers to park in  fast way and without any stress.
Agua offers a lot of service from the beauty, to the health without forget the relax(my fav one!). But Agua offers also interesting service like yoga, pilates, nutrition advice and guidance with weight loss.
Arianna and i we get a very warm welcome from the qualified and specialized staff and we enjoyed so much my fav side of this Spa:the Jacuzzi on the roof.
Omg was very difficult to stay focus on my shooting because the water was so warm and the place so relaxing that in the end we were both chilling in the Jacuzzi! LOL!
For this shooting I worn one of the items of the new Valery Spa Beachwear's collection that enhances the refinement and sensibility of every woman by always offering sophisticated models.
This time i choose this Made in Italy  tiffany-colored bikini that has decorations in beads loosely embroidered on the top.
I decided to match with this cute  bikini also this  mini  Mojito clutch bag  by Ynot? .
I have to admit that  I always  bring the clutch to the sea/pool/spa with me to carry  with style my Iphone, the wallet and everything I need!
Tomorrow I'll show you an other gorgeous piece of this collection.
Thanks Agua!
Bg Ynot?
Bikini ValerySpa Beachwear 
Ph Arianna Fotografie
Lascia un commento
commenti