"Dentro la borsa c'è la mia vita", alzi la mano chi almeno una volta nella vita non ha pronunciato questa frase!Ebbene io di certo si, nella mia borsa c'è davvero la mia vita! Porto con me di tutto e sono sempre alla ricerca di borse capienti e fashion! Quest'anno come sapete e' ritornato di gran moda lo zaino…e non sapete la mia felicita' sopratutto ora che per uscire uso la bicicletta…e' di un comodo che non vi dico!Ovviamente non potevo non seguire questo trend ed ecco il mio zaino Mon Sa Ma Vie by VerySimple, l'ho scelto nero(colore must have per me!)con dettagli oro ma e' disponibile in tanti altri colori!Il look a cui ho deciso di abbinarlo ricorda un po' il college, calzini al ginocchio traforati, Mary Jane dal tacco largo, gonna a pieghe e camicia floreale! Che ne pensate?
"Inside the bag there is my life," raise your hand if at least once in your life doesn't have pronounced this sentence! Well I certainly will, in my bag there really is my life! I carry with me everything and are always looking for big bags but alway fashion! This year, as you know,is back the backpack … and I'm  so happy'cause I use the bike to go out …and is very comfortable ! Obviously I couldn't follow this trend and here is my backpack Mon Sa Ma Vie by VERYSIMPLE, I chose black (color must haves for me!) with gold details but it 's available in many other colors! I decided to combine it looks a bit college, knee socks pierced, Mary Jane heels wide, pleated skirt and floral shirt! What do you think?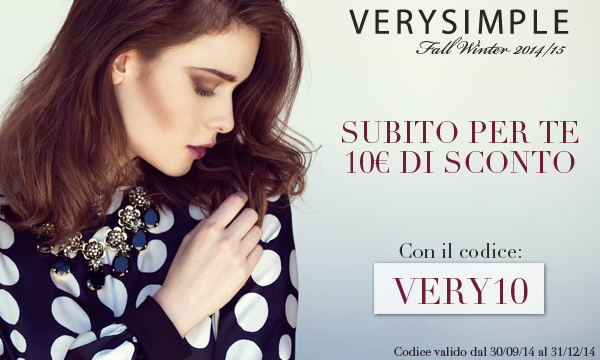 Ed ecco il contenuto del mio zainetto: pochette porta-tutto Ynot?, Iphone 5c, occhiali da sole Bassano&Son, specchietto Swarovski, fazzoletti!
Mostratemi anche voi il contenuto del vostro utilizzando gli hastag #monsacmavie e #verysimple

Aspetto le vostre foto!!!!
And here's the contents of my backpack: pochette Ynot ?, Iphone 5c, sunglasses Bassano & Son, Swarovski mirror, handkerchiefs!
Show me the contents of your you also using the hashtag #monsacmavie and #verysimple;) Appearance your photos !!!!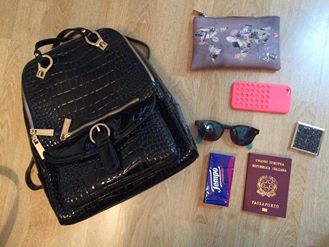 I wore:
Backpack Mon Sac Ma Vie by Verysimple
Total Look Banggood
Sunnies Bassano&Son
Shoes No Brand
Bracelet Nila&Nila
Watch Hoops Glam Diamonds Collection
Ph Thanks to Arianna  De Lazzari 
Location Area 51 Eindhoven
Related posts: